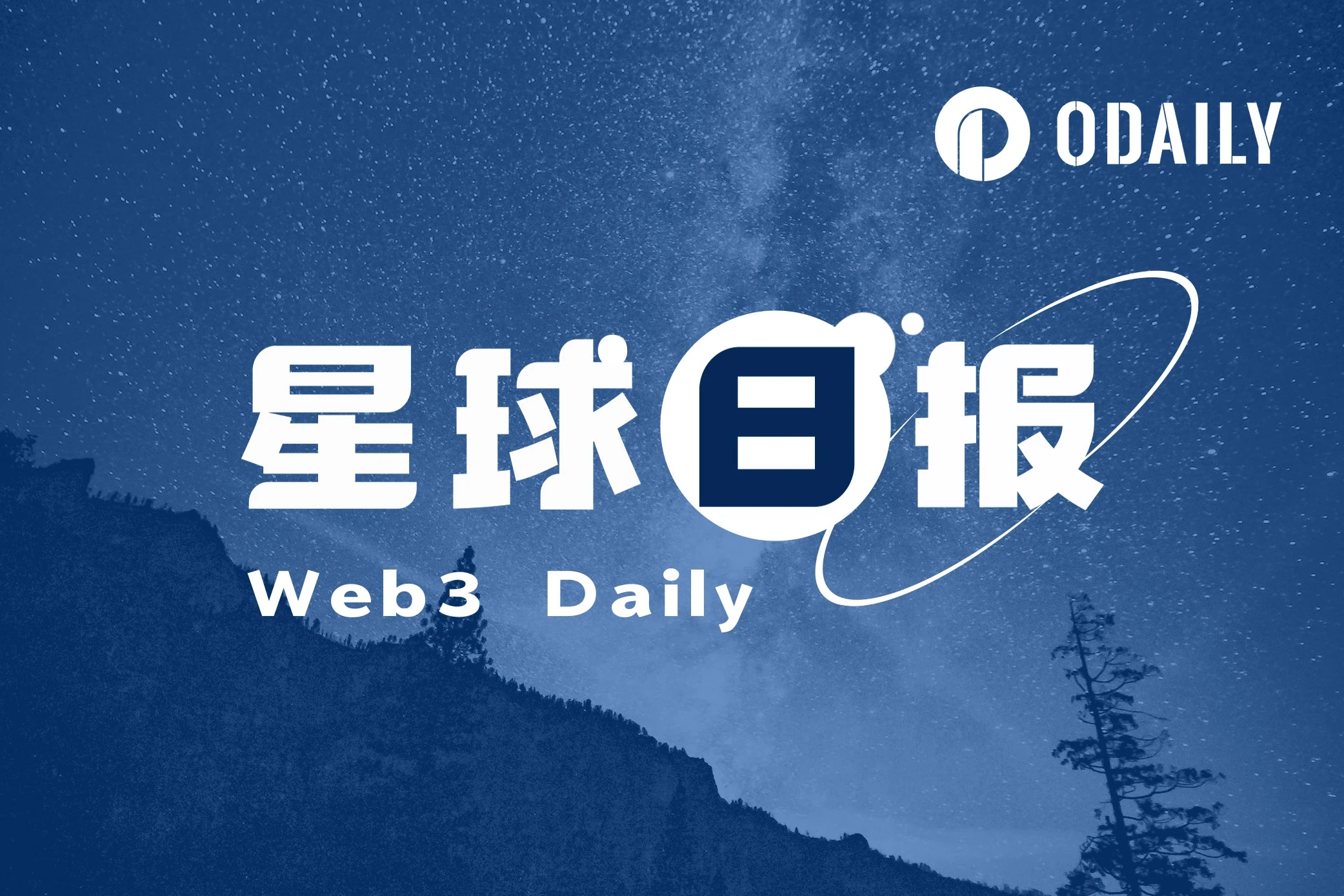 headlines
Analysis: The balance of BTC on exchanges hit a five-year low, and BTC prices may rise rapidly in the future due to supply shocks
Glassnode data shows that available Bitcoin balances on crypto exchanges - liquid tokens that investors can easily buy and sell - have fallen to 2.3 million, the lowest level since April 2018. It is reported that the balance of BTC on the exchange was 2.6 million a year ago, and reached a peak of 3.2 million in May 2020.

Matt Weller, global head of research at Forex.com, said Bitcoins supply is increasingly constrained and leaves the asset exposed to a potential supply shock as the balance falls to a five-year low. Meanwhile, approximately 3 million BTC have not been moved in ten years. For comparison, the current total supply of Bitcoin is 19.5 million, and the maximum supply of Bitcoin is 21 million. So Weller believes that it only takes a small increase in its demand to really push prices up quickly as there is less supply in the market.

Long-term Bitcoin holders' holdings reached 14.899 million BTC, continuing to hit a record high
The on-chain report released by Glassnode on October 24 showed that the total holdings of long-term Bitcoin holders (that is, wallet addresses that have held Bitcoin for at least 155 days) reached 14.899 million BTC last week, continuing to hit a record high. This indicator hit 14.859 million two weeks ago, meaning that long-term Bitcoin holders have accumulated approximately 40,000 BTC in the past two weeks.

Additionally, open interest in call options increased by $4.3 billion (an increase of 80%) last week, totaling over $9.7 billion. This shows that traders and investors continue to use the options market as the vehicle of choice for long exposure. The options market is now about the same size as the futures market.
Industry news
Searches for buy Bitcoin on Google have surged, with searches in the UK increasing by 826% in the past week
Searches for buy Bitcoin on Google have surged, with searches in the UK increasing by 826% in the past week.

At the same time, global searches for Bitcoin purchases have also increased significantly. According to data from Google Trends, U.S. user searches for "should I buy Bitcoin now?" have increased by more than 250% in the past week.
Goldman Sachs: Ethereum Dencun upgrade may occur in Q1 2024
The Ethereum Dencun upgrade, likely in the first quarter of 2024, is the next step in Ethereum's journey to becoming a scalable settlement layer, Goldman Sachs said in a report on Thursday.

The main impact of the Dencun upgrade will be to improve data availability for Layer 2 rollups through proto-danksharding, thereby reducing rollup transaction costs and passing this on to end users, the report states.
The report adds: "Dencun will enhance Ethereum's scalability through rollups" and will "optimize gas fees, improve network security, and implement some housekeeping updates."
USDC circulation decreased by approximately US$300 million in the past week
As of October 26, Circle has issued a total of approximately $1.3 billion USDC and redeemed approximately $1.6 billion USDC in the past seven days, resulting in a reduction in circulation of approximately $300 million.

The current total circulation of USDC is US$25 billion, with reserves of US$25.2 billion, including US$1.6 billion in cash and US$23.6 billion held by the Circle Reserve Fund.
Report: The number of crypto investors in South Korea accounts for 10% of the total population this year and has a strong preference for altcoins
According to a report by DeSpread Research, South Koreans are active cryptocurrency traders, with local exchanges leading the world in trading volume and a strong preference for altcoins and local tokens.

According to a survey by the Korea Financial Intelligence Unit (KoFIU), the number of cryptocurrency investors in South Korea reached approximately 6 million this year, accounting for 10% of the population, the report said. "The majority of these investors invest primarily in CEXs, making CEXs very influential in the Korean crypto market."

Gemini files lawsuit over ownership of nearly $1.6 billion in Grayscale Bitcoin trust shares
Gemini is suing bankrupt crypto lending company Genesis to determine ownership of nearly $1.6 billion worth of shares in the Grayscale Bitcoin Trust. Gemini said in a bankruptcy court filing that Genesis has no right to the more than 60 million GBTC shares pledged as collateral for the Gemini Earn product. The shares at issue remain largely held by Genesis or its affiliates and should not be used to repay Genesis other creditors.
Proshares Bitcoin Strategy ETF Traded $1.7 Billion Last Week
Bloomberg ETF analyst Eric Balchunas posted on the .
FTX related events

The total amount of funds transferred out of the FTX/Alameda address this week has exceeded 60 million US dollars
According to Nansen monitoring, the total amount of funds transferred from FTX and Alameda wallets this week has exceeded $60 million.

On-chain data shows that FTX and Alameda-related addresses transferred $2.2 million in LINK, $1 million in AAVE, $2 million in MKR, and $3.4 million in ETH at the beginning of the week; in addition, $24.3 million in tokens were deposited into Binance and Coinbase. Additionally, 943,000 SOL (just under $32 million) have been transferred out of FTX cold wallets.
SBF: Alameda's negative balance feature should be partially borne by Gary Wang
SBF said during the Oct. 27 court hearing that Gary Wang was partly responsible for Alamedas negative balance function. Regarding the issue of Alamedas balance, SBF said: I was not entirely sure what happened at the time. I thought the funds were in a bank account or stored in FTX in the form of stable coins. If Alameda retained it, I think it would be in FTX is reflected as a negative number."

SBF: I did not defraud anyone or steal client funds
SBF said during Fridays court hearing: A lot of people were hurt when the FTX cryptocurrency exchange collapsed, but I did not deceive anyone or steal customer funds. We thought we might be able to build the best product on the market, The result was essentially the opposite. A lot of people were hurt, including customers, employees, and the company ultimately went bankrupt.
SBF: Don't recall discussing $13 billion funding gap with FTX executives
SBF testified in criminal trials without the presence of jury members. According to the on-site testimony, SBF frequently answered I dont know and I dont remember on key questions, so much so that the judge even reluctantly said, I think the witness has a very interesting way of answering questions. Later, SBF and his There was a dispute between the lawyers because they believed that SBF did not need to answer certain questions.

SBF testified in court that he did not recall discussing the closure of Alameda Research with his top deputies via the Signal messaging app in 2022. Asked if he remembered the conversation about how $13 billion from the company went missing, he said I dont.
SBF testified in court that it was legal to use Alamedas account to receive FTX customer deposits
In the latest court hearing on Thursday, FTX founder Sam Bankman-Fried confirmed that in 2020, Alameda shared the same bank account with FTX and that Alameda was using this account to accept deposits from FTX customers. According to SBF, FTX does not yet have its own bank account at this time. SBF, who was CEO of both companies at the time, testified that the operation was legal. In addition, SBF mentioned a bank account with Silvergate Bank for North Dimension, the application document for which was signed by Dan Friedberg.

Project News
FLOKI: pledged TVL exceeds 40 million US dollars, accounting for 12% of the total token supply
FLOKI announced on the X platform that its FLOKI pledged TVL exceeded $40 million, with a minimum pledge period of 3 months and a maximum of 4 years. The pledge ratio accounts for 12% of its total amount.
friend.tech protocol's total revenue reaches 14,000 ETH
Dune statistics show that the total revenue of the friend.tech protocol reached 14,000 ETH, and a total of 11, 784, 720 transactions occurred. According to data from DefiLlama, friend.tech's protocol revenue in the past 24 hours was US$146,000.

Memecoin (MEME) community pre-sale has ended, raising a total of approximately 8737 ETH
The community pre-sale of Memecoin (MEME) tokens from NFT project Memeland has ended.

On-chain data shows that the pre-sale amount of MEME tokens reached 8737.131 ETH (approximately US$15.667 million).
dYdX Chain plans to distribute all protocol fees to validators and stakers
dYdX Chain plans to distribute all protocol fees, including USDC-denominated transaction fees and DYDX-denominated gas fees, to validators and stakers.

A spokesperson for the dYdX Foundation said the chain's security incentives will not rely on token inflation like other blockchains, instead it will be funded through fees collected from USDC and distributed to validators and stakers.
In the current alpha phase, the goal of the mainnet is mainly to stress test the network and onboarding validators. It is planned to wait for the approval of the community governance vote to launch the beta version, which will eventually enable network transactions.
EOS Network Foundation CEO: ENF has recently undergone a comprehensive reorganization to optimize operations
Yves La Rose, founder and CEO of the EOS Network Foundation (ENF), shared some important updates on the recent developments of the EOS Network Foundation (ENF) on the X platform:

"After careful consideration, ENF recently underwent a comprehensive reorganization to optimize our operations and align with current funding dynamics. This strategic realignment allows us to sharpen our focus on our core objectives and ensure that we guide EOS towards greater success while ensuring Our adaptability in changing market conditions.
It is important to note that while this reorganization affects certain roles and initiatives within the organization, we have focused on protecting core engineering work related to the protocol and the EOS EVM. These vital components will continue to receive the attention and resources they need to not only survive, but thrive.
Character*Voice
He Yi: Binance Labs' assets exceed US$9 billion, and Binance Charity's cumulative donations exceed US$30 million
Binance co-founder He Yi shared Binance's diversified investments and philanthropy in an interview with Authority Magazine. She mentioned that its venture capital and incubator Binance Labs is committed to supporting and investing in strong projects and startups that generate long-term growth for the large-scale encryption and Web3 ecosystem. Binance Labs has more than $9 billion in total assets under management, spanning more than 250 portfolios in more than 25 countries on six continents, and has incubated 50 projects.

In addition, He Yi also mentioned Binance Charity, the first non-profit charity organization to utilize blockchain technology, which has donated more than $30 million to date and provided assistance to more than 2 million beneficiaries. Binance Charity has launched several charitable initiatives such as lunches for children, Web3 scholarships, and the Pink Care Project, a social impact project that addresses menstrual poverty.

Across founder: LayerZero overuses centralized services
Across Protocol founder Hart Lambur posted on the , LayerZero used the same centralized Google oracle to deploy an unauthorized wstETH bridge, but marketed it as an official (decentralized) deployment, which upset many members of the Lido community. LayerZero appears to have a history of marketing products that But theres an unwillingness to discuss the technical details and considerations behind it. Its bad for our industry and Im tired of it.