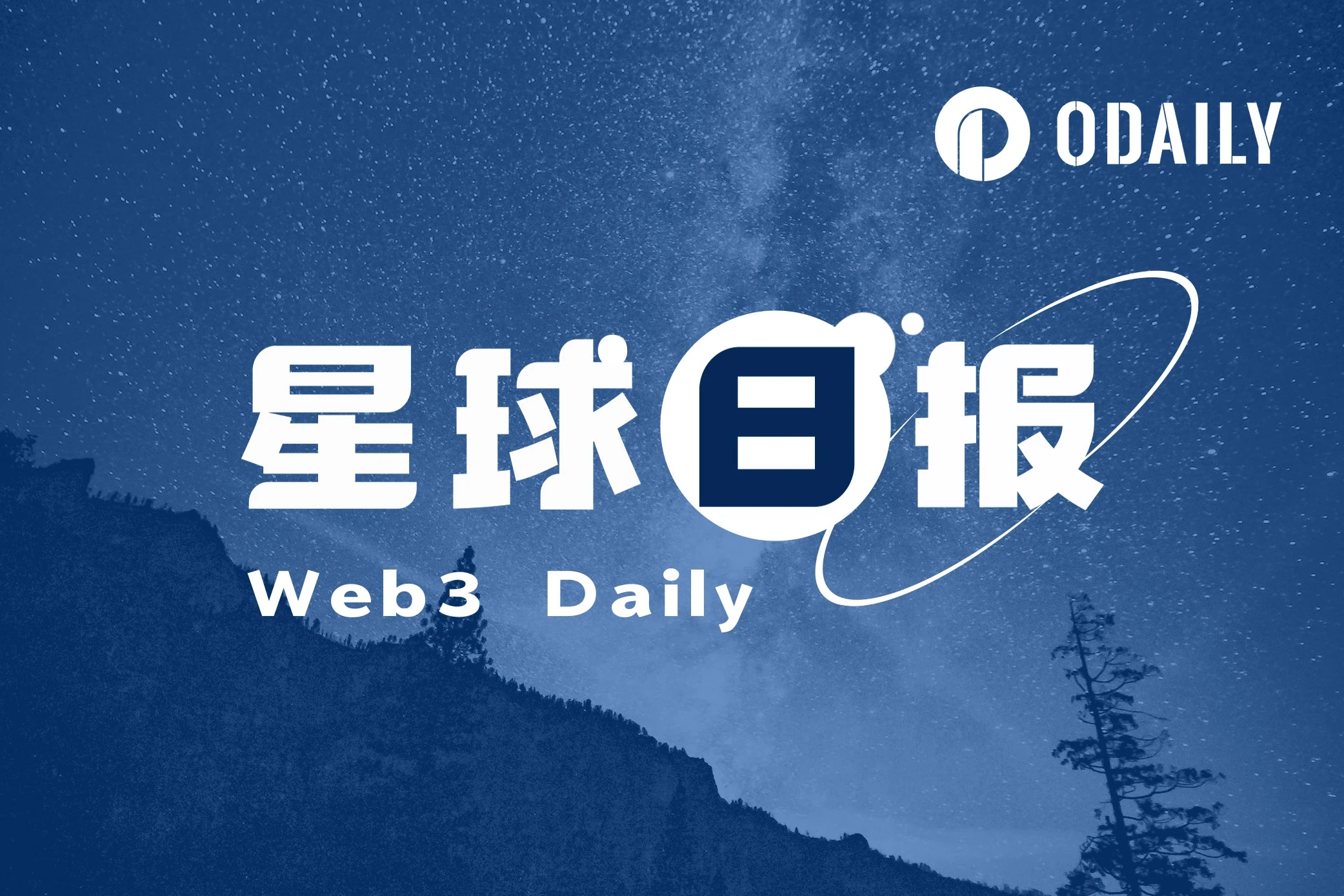 headlines
HashKey announces the upcoming issuance of platform token HSK
Hong Kongs compliant crypto trading platform HashKey Exchange announced the issuance of the platform token HSK, and its picture shows that it may be issued at 11:11 on November 1.

The Federal Reserve will announce its latest interest rate decision early Thursday morning, and the probability of keeping it unchanged is expected to be 97.4%
The Federal Reserve will announce a new interest rate decision at 2:00 Beijing time on Thursday, November 2.

According to CME Fed Watch: The probability that the Fed will keep interest rates unchanged in the range of 5.25% -5.50% in November is 97.4%, and the probability of raising interest rates by 25 basis points to the range of 5.50% -5.75% is 0.0%.
Industry news
Analysis: Monthly deliveries ended smoothly, and the market is digesting the structural impact of last week's surge
According to monitoring by the crypto options tool platform Greeks.live, after the smooth end of monthly delivery, there were no major price fluctuations over the weekend, but the fluctuations of the main term IV and Dvol were not small.

The market is digesting the structural impact of last weeks surge. For example, most of the biggest pain points are still far away from the current price. This means that a large number of positions are deeply in real value and a large amount of margin is locked. The market needs to gradually digest these positions during adjustments.
In the process, new investors can obtain more generous pricing premiums, which is very suitable for long-term investors.
VanEck Bitcoin Spot ETF Amendment Proposes Using Bitcoin as Seed Funding
American financial lawyer Scott Johnsson posted on the X platform that the wording on seed funding in the revised VanEck Bitcoin Spot ETF document is similar to BlackRock. This is perhaps not too surprising given that both are represented by the same lawyers at Clifford Chance. But instead of recommending cash as seed funding, as BlackRock iShares does, VanEck recommends Bitcoin as seed funding.
CEX trading volume reached US$443.27 billion in October, with Binance and Upbit ranking the top two
The Block data board shows that since October 1, the cumulative transaction volume of cryptocurrency exchanges has reached 443.27 billion US dollars. Among them, Binance's October spot trading volume reached $179.41 billion, ranking first. South Korean exchange Upbit ranked second with spot trading volume reaching $51.88 billion in October.

Bybit's spot trading volume has reached $31.99 billion since October. Coinbase's spot trading volume reached $28.22 billion and OKX's spot trading volume reached $27.68 billion.
In addition, the cryptocurrency spot trading volume (7-day average) of the leading platform exceeded US$24 billion on October 26, setting a new high since the end of March.
Crypto markets have experienced more pronounced volatility compared to the summer, as traders focus on the impact of headlines about the possible launch of a Bitcoin spot ETF, which proponents believe will create new channels for capital inflows. Data from The Block shows that BTC Dvol (Deribit Bitcoin Volatility Index) hit a new high since April.
CME Bitcoin contract open interest rises to $3.54 billion
The notional value of the CME platforms BTC contract open positions has increased to US$3.54 billion, ranking second among exchanges that provide Bitcoin futures contracts and perpetual contract trading; ranking first is Binance, whose platform BTC contract has not opened Closed positions were $3.83 billion, 8% higher than CME.

Bitcoin mining difficulty increased by 2.35% to 62.46 T, continuing to hit a record high
Mempool data shows that Bitcoin ushered in a mining difficulty adjustment at 11:53 today (block height 814, 464). The mining difficulty was raised by 2.34% to 62.46 T, continuing to hit a record high.

FTX related events
SBF: I had only a vague impression of FTX's financial situation when it collapsed, and still believed Alameda's assets outweighed its liabilities
SBF stated at the court hearing on Monday that it posted a tweet on November 11, 2022 stating that FTXs assets are in good condition. At that time, it had only a vague impression of FTXs financial situation and still believed that Alamedas assets were greater than its liabilities until a few days after the tweet. Geniuses understand what is really going on.

SBF: I own 90% of Alameda and am not involved in Alameda transactions in a sense
SBF told the court on Monday that it owns 90% of Alameda and is not involved in Alamedas transactions in any sense, but has had continuous access to information about Alameda for 22 years.

SBF: FTX collapse was caused by Caroline Ellison's failure to adequately hedge against market declines
The SBF told the court on Monday that FTXs collapse was caused by Caroline Ellisons failure to adequately hedge against market falls. SBF said he asked Ellison to make the trade to offset the risk of falling cryptocurrency prices starting in mid-22.
Project News
UniSat: brc 20-swap will support 14 inscription assets including .sats in the initial stage of the mainnet launch
UniSat Wallet, the Bitcoin inscription wallet, issued a statement stating that after careful study, it was decided to include 14 inscription assets in the first batch of support lists for the brc 20-swap mainnet launch.

The 14 inscription assets are .sats, .ordi, .trac, .oshi, .btcs, .oxbt, .texo, .cncl, .meme, .honk, ..bit, .vmpx, .pepe and .mxrc.
UniSat said that in the initial stage of the brc 20-swap mainnet launch, an on-demand transaction model will be implemented: only when new users deposit related assets into brc 20-swap, withdrawal requests can be used.

Ethereum L2 TVL is US$11.94 billion, Scroll TVL increased by 70.96% in 7 days
L2B EAT data shows that the current total locked position (TVL) of Ethereum L2 is US$11.94 billion, with a 7-day increase of 9.11%.

The top five locked positions are: Arbitrum One (USD 6.6 billion, an increase of 9.95% on the 7th), OP Mainnet (USD 2.99 billion, an increase of 8.83% on the 7th), Base (USD 572 million, an increase of 2.56% on the 7th), zkSync Era ($461 million, a 7-day increase of 14.46%), dYdX ($357 million, a 7-day increase of 6.12%).
In addition, Scroll TVL was $25.06 million, a 7-day increase of 70.96%.
Avalanche blockchain explorer Snowtrace will be retired on November 30
According to official news, the Avalanche blockchain browser Snowtrace will be deactivated at 8:00 on November 30, Beijing time. Users need to download private name tags and contract verification before the deactivation date.

Celestia will be launched on the mainnet tomorrow and will start trading on Kucoin and Bybit
Celestia will be launched on the mainnet tomorrow, and KuCoin and Bybit will open Celestia token TIA trading at around 22:00 tomorrow, and will provide USDT trading pairs.
Character*Voice
Mark Cuban: Crypto industry lacks "apps even grandma wants to use" and is still waiting for the "Instagram moment"
Mark Cuban said in an interview: "There are some problems with cryptocurrencies. When most people think of cryptocurrencies, they think of speculation. That's not what cryptocurrencies are really about. The real point of cryptocurrencies is to create new applications, Make things better and simpler. What cryptocurrencies are missing are apps that even grandma would want to use.

Think back to the iPhone, it came out in 2007, but it wasn't until the best apps like Instagram, Snapchat, etc. entered the market that the App Store and the iPhone really took off, and cryptocurrencies are still waiting for their Instagram moment.
Venture capital firm CEHV partner: Most accelerators are scams without any value
Adam Cochran, a partner at venture capital firm CEHV and a contributor to YFI, wrote on the X platform that most "accelerators" are scams without any value. If you are looking for an accelerator, here are some rules:

A valuation of $13 million to $5 million should be the absolute bottom line;
2. There should be no project costs incurred in the investment;
3. Food and accommodation (here should refer to general hardware support) should not be substituted for cash;
4. Investment funds should not include legal consulting fees.
5. Proportional distribution;
6. There should be no board seats;
7. Links are important (this should refer to relevant resources provided);
8. Accelerators and their teams should never ask for advisory equity.
TradingStrategy founder discusses Snowtrace outage: EtherScan's annual service fee is $1-2 million
In response to the fact that Avalanche blockchain explorer Snowtrace is about to be discontinued, TradingStrategy founder Mikko Ohtamaa commented that the annual service fee required by EtherScan (Snowtrace development team) is US$1-2 million.