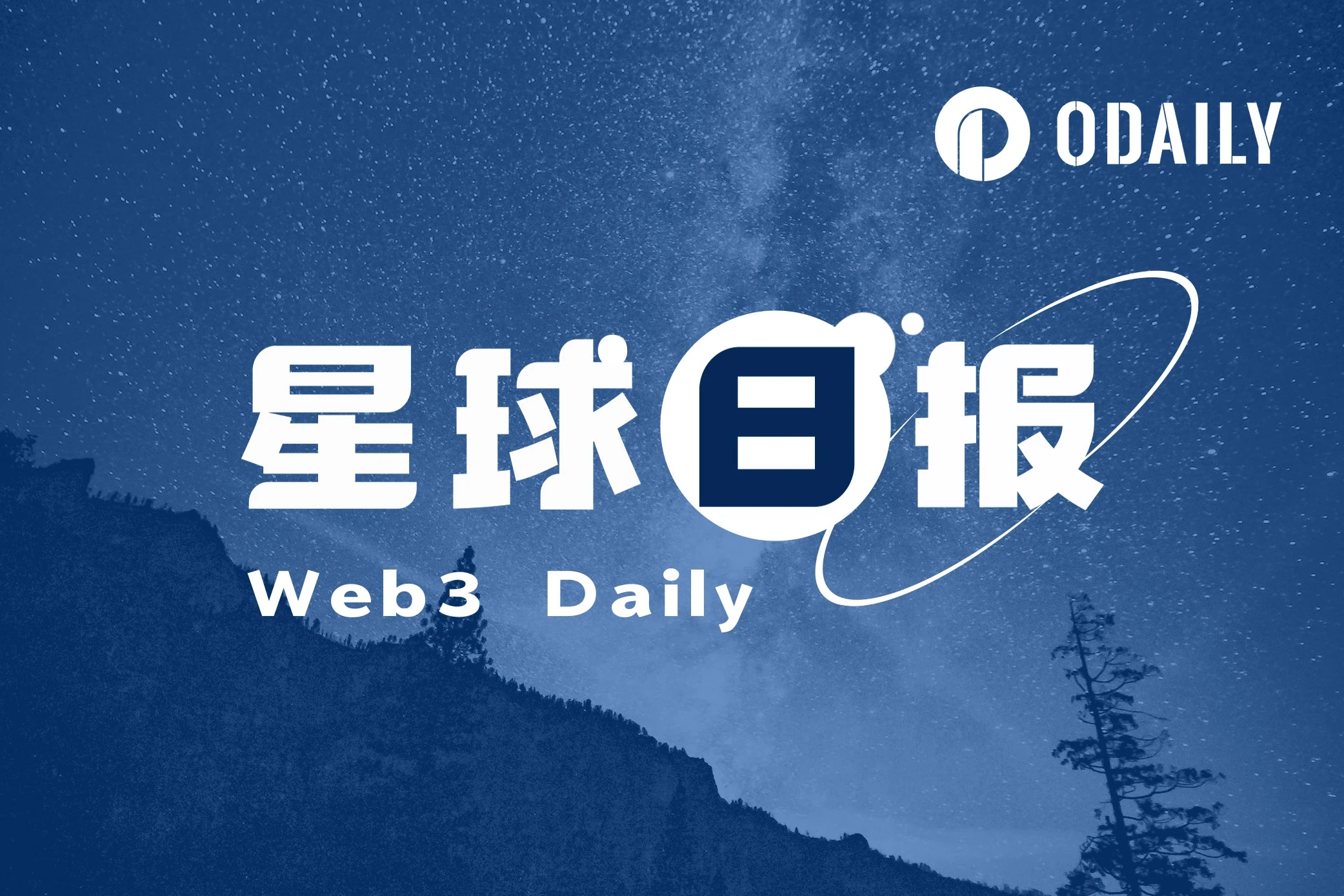 headlines
Federal Reserve: Base rate remains unchanged, in line with market expectations
The Federal Reserve has just announced its interest rate resolution, keeping its benchmark interest rate unchanged at a range of 5.25% -5.50%, in line with market expectations.

Industry news
Bloomberg: The long-term lack of liquidity in the crypto market has led to recent sharp fluctuations in Bitcoin prices
A chronic lack of liquidity in cryptocurrency markets has been a key reason why Bitcoin prices have fluctuated by more than 10% in recent weeks. FalconX's research team found that although the recent resurgence in trading activity was partly due to expected stimulus for Bitcoin exchange-traded funds (ETFs), market depth is still at its lowest point this year, by looking at the 24-hour period of Bitcoin trading activity. Average trading volume (within 1% of the current price) measures market depth.
SEC: GAO's conclusion does not affect status of crypto accounting announcements themselves
The U.S. Government Accountability Office (GAO) today released an investigation finding that the SEC failed to comply with the Congressional Review Act (CRA) by not sending its crypto accounting bulletin SAB 121 to Congress in accordance with official rules. The SEC responded in a statement: GAOs opinion expresses its view that SAB 121 is a rule of the CRA. The opinion does not otherwise affect the status of SAB 121.
Hong Kong Monetary Authority President Eddie Yue: Supervising stablecoins can help maintain financial stability
Eddie Yue, President of the Hong Kong Monetary Authority (HKMA), said that stablecoins are widely connected with the mainstream financial system and daily commercial activities, and the introduction of supervision can help maintain financial stability and promote the orderly and sustainable development of the industry. Virtual assets have entered the mainstream investors attention, and the SAR government and regulatory agencies have accelerated the launch and improvement of relevant regulatory mechanisms. The Hong Kong Monetary Authority published the Conclusions of the Discussion Paper on Crypto-Assets and Stablecoins at the beginning of this year. Based on feedback from the industry, it is bringing stablecoin-related business activities into supervision. Regulation and market development are complementary and mutually reinforcing. The virtual asset industry has experienced crises due to insufficient self-monitoring and incorrect use of customer assets. However, virtual assets have now attracted the attention of mainstream investors. Therefore, the SAR government and regulatory agencies The introduction and improvement of relevant regulatory mechanisms have been accelerated. The Hong Kong Securities and Futures Commission can supervise virtual asset trading platforms through this system. At the same time, the platforms also need to comply with anti-money laundering and anti-terrorist financing rules, and banks can provide more distribution of investment and financial products by cooperating with licensed platforms. channel.

The Invesco Galaxy Bitcoin ETF (BTCO) is listed on the DTCC website
The spot Bitcoin ETF Invesco Galaxy Bitcoin ETF (code: BTCO) jointly launched by Invesco and Galaxy has been added to the DTCC website, and the Create/Redeem column displays N.

It is reported that Y means that shares can be actively created and redeemed, and N means that the ETF does not allow active creation or redemption of shares.
NFT sales on the Ethereum chain were US$169 million in October, a month-on-month increase of approximately 17.7%
According to Cryptoslam data, NFT sales on the Ethereum chain reached $169.080.145.56 in October this year, a month-on-month increase of approximately 17.7%, with a monthly transaction volume of 728.241, including 103.253 independent buyers and 87,190 independent sellers.

FTX related events
FTX/Alameda has deposited 26 EVM tokens worth $83.6 million to the exchange
According to Spot On Chain monitoring, FTX/Alameda Research deposited 6 cryptocurrencies worth $5.49 million into Binance and Coinbase 30 minutes ago, including AAVE, ALICE, AXS, C 98, DYDX, and ZRX.

The top three amounts are: 1.14 million DYDX (approximately US$2.64 million), 192,888 AXS (approximately US$1.05 million), and 5858 AAVE (approximately US$522,000).
Currently, FTX/Alameda Research has deposited 26 EVM tokens with a total value of approximately $83.6 million to the exchange.
FTX deposited $8.12 million worth of assets to Coinbase 3 hours ago
According to Spot On Chain monitoring, FTX deposited assets worth US$8.12 million to Coinbase 3 hours ago, including: 46.5 million GRT (approximately US$3.85 million); 972,073 RNDR (approximately US$2.3 million); 708.1 MKR (approximately $967,000.)

Project News
Cyvers: Multichain has resumed processing bridge transactions
According to Cyvers Alerts monitoring, Multichain has resumed processing bridge transactions after 117 days of outage.
DWF Labs may launch institutional-grade OTC trading platform DWF Liquid Markets
DWF Labs co-founder Andrei Grachev posted a screenshot about DWF Liquid Markets on X. Andrei also said: The institutional-grade OTC/RFQ (over-the-counter/request for quotation) platform is coming, providing the best pricing, no counterparty/platform risk, and supporting instant settlement. It will be launched soon, and we will continue to build.

UniSat Wallet: brc 20-swap mainnet has been launched
UniSat Wallet posted on the X platform that the brc 20-swap mainnet has been launched.
The Floki community proposes to reduce the TokenFi token TOKEN transaction tax from 5% to 0.3%
The Floki community released a proposal vote stating that in order to further promote the widespread adoption of TokenFi, the proposal proposes to reduce the current 5% transaction tax to 0.3%. This adjustment is intended to increase the market liquidity of the token and attract more holders. The Floki team is prepared for this adjustment and says they have the ability to raise capital through over-the-counter transactions with institutional partners.

HashKey plans to issue 1 billion platform tokens HSK, which is expected to be launched on the exchange in the middle of next year
HashKey's official website shows that its platform currency HSK is expected to be used as a tool to incentivize contributors in the HashKey ecosystem to "drive growth of the entire ecosystem." According to the white paper, HashKey plans to issue a total of 1 billion HSK, of which 65% will be used for ecosystem growth, 30% for employee incentives, and 5% for company vaults.

HashKey COO Livio Weng added that the exchange also plans to list HSK, but that may not happen until the middle of next year.
In addition, according to Weng, HashKey is also exploring the real-world practice of RWA tokenization. "RWA is becoming an important force in compliant exchanges," Weng said. "If you want to pursue 'effective RWA,' you have to do it through a licensed exchange."

Frax Finance: Do not use the frax.finance and frax.com domains yet
Frax Finance issued a message on

SlowMist Chief Information Security Officer 23 pds stated in this regard that the Frax Finance DNS takeover is the third recent security incident that has led to a domain name being taken over through social engineering. It is crucial for the cryptocurrency industry to choose a reliable domain name registrar.
HashKey Exchange App is now available on Google and Apple app stores
According to the official website, HashKey Exchange App has been officially launched and has been put on Google and Apple app stores.

Linen Wallet will cease operations on November 30 and remaining funds will be returned to investors
Linen Wallet, a multi-signature wallet built on Safe, announced on the , and return the remaining funds to investors.

Asset security in Linen Wallet. Linen is only the interface for users to manage Safe multi-ID wallets. Users can still use other interfaces to manage assets. Linen infrastructure will be completely shut down after November 30th, after which applications, email and Intercom chat support channels will be deactivated.
The Uniswap Foundation custody address transferred 500,000 UNI to FalconX, with a total of approximately 10.3 million UNI transferred out since October 24.
According to on-chain analyst Ember monitoring, the Uniswap Foundation custody address continued to transfer 500,000 UNI ($2.07 million) to FalconX 9 hours ago.

Since October 24, a total of 10,298,156 UNIs (42.73 million U.S. dollars) have been transferred out of the Uniswap Foundation custody address, of which 3,899,078 were transferred to FalconX, 3,399,078 to OKX, and 3 , 000, 000 transferred to Kraken.
Character*Voice
Fed Chairman Powell: Inflation is well above target and further interest rate hikes may be needed
Federal Reserve Chairman Powell gave a speech in which he stated that inflation is well above the target level and further interest rate increases may be necessary.

"A few months of good inflation data are just part of the start, but there is still a long way to go to get inflation down to 2%. The tightening stance of policy puts downward pressure on inflation and equally on the economy. Committing to a policy stance that is restrictive enough that further rate hikes may be necessary.
Financial conditions have tightened significantly now and we are unsure whether policies are now restrictive enough. Evidence that GDP is above potential could justify raising interest rates.
Bitwise Analyst: Spot Bitcoin ETF may bring up to $100 billion in capital inflows in the next five years
Ryan Rasmussen, an analyst at asset management firm Bitwise, said in an interview that a spot Bitcoin ETF could bring in as much as $50 billion to $100 billion in inflows over the next five years and could have a huge impact on the price of Bitcoin.

He also said he expects the SEC to approve the ETF application, of which Bitwise is one of many, as early as this December holiday.

Elon Musk: NFT isn't even on the blockchain, it's just a URL pointing to a JPEG
Elon Musk said in the latest podcast hosted by Joe Rogan that the NFT is not even on the blockchain, it is just a URL pointing to a JPEG.