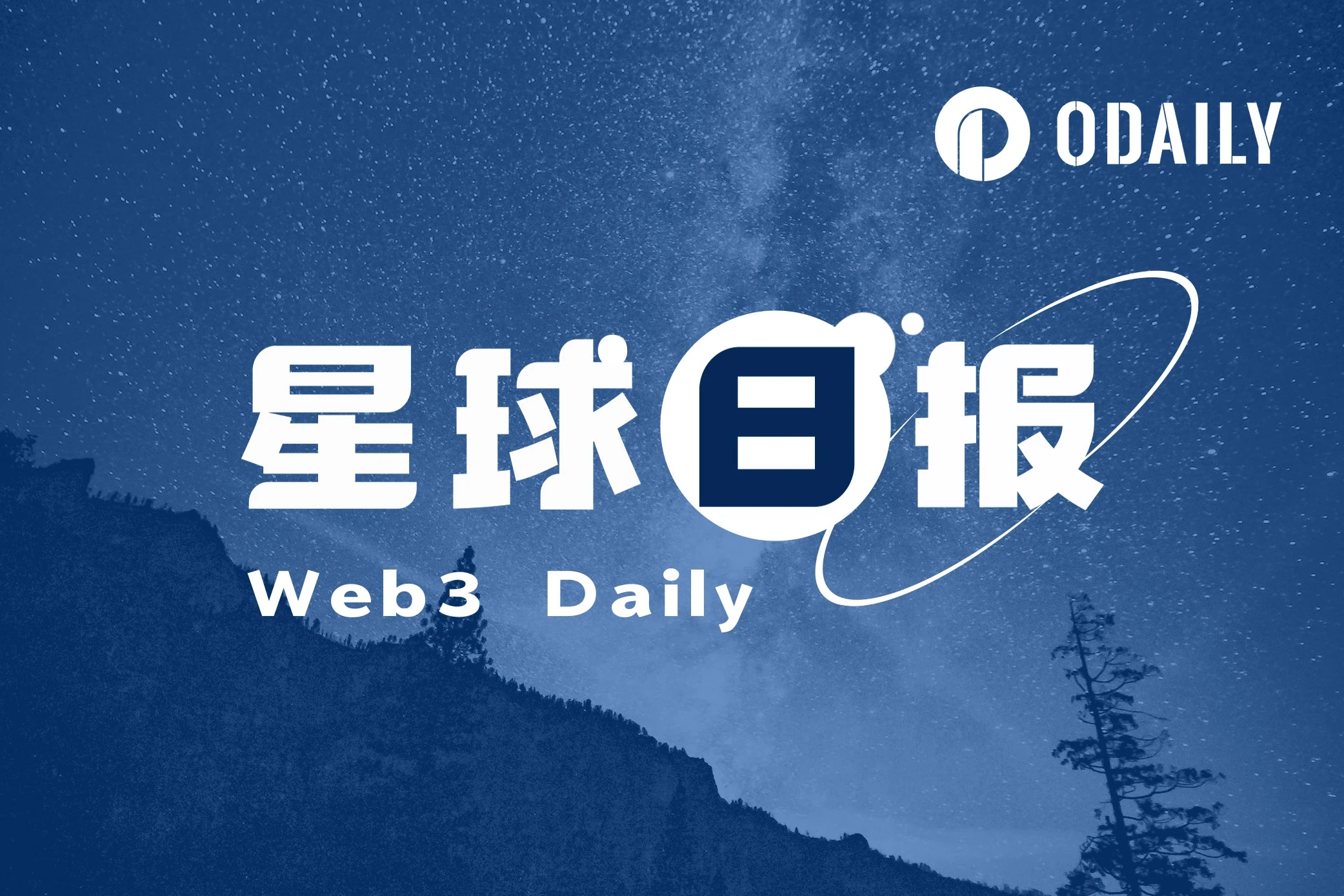 headlines
SBF found guilty by jury on seven counts
Sam Bankman-Fried was found guilty in connection with the FTX debacle.

After 15 days of testimony and about four and a half hours of deliberations, the jury returned its verdict, finding him guilty of seven counts of fraud and conspiracy.
Paypal receives SEC subpoena regarding stablecoin PYUSD
PayPal Holdings said on Thursday it had received a subpoena from the U.S. SEC's Enforcement Division regarding its U.S. dollar stablecoin PYUSD on November 1. PayPal said the subpoena seeks relevant documents and that the company is cooperating with the SECs request.
Industry news
Matrixport: Bitcoin price expected to rise to $56,000 by year-end
Crypto service provider Matrixport predicts that the price of Bitcoin is expected to rise to $56,000 by the end of this year.

Markus Thielen, head of research and strategy at Matrixport, said in a note to clients on Thursday: If Bitcoin rises at least 100% so far this year, the probability of Bitcoin rising by the end of the year is 71%. The average gain at the end of the year is 65%. Since Bitcoin prices tend to peak on December 18, we can call the six to seven weeks from early November to mid-December Bitcoin's Santa Claus Rally."
Thielen pointed out that based on historical data analysis, when Bitcoin rises by at least 50% by the end of October, on average, Bitcoin has a 78% chance of further gains by the end of the year. By the end of the year, Bitcoin had gained an average of 68% in seven of its nine previous rallies.
MicroStrategy purchased 155 BTC in October, with a total holding of 158,400 BTC
MicroStrategy officially released its financial report for the third quarter of 2023, showing the purchase of an additional 155 BTC in October for $5.3 million. As of October 31, 2023, MicroStrategy held a total of 158,400 Bitcoins at a total cost of $4.69 billion, or $29,586 per Bitcoin.

MicroStrategys total revenue in the third quarter reached $129.5 million, a year-on-year increase of 3%. Software licensing revenue was $45 million, a year-on-year increase of 16%, and subscription service revenue was $21 million, a year-on-year increase of 28%.
The Hong Kong Securities and Futures Commission will issue two tokenization-related notices, one of which focuses on requirements for the issuance of authorized funds
Hong Kong Securities and Futures Commission Chief Executive Officer Leung Fengyi said at the 8th Hong Kong Fintech Week Main Forum in Hong Kong today that the regulator plans to issue two notices on tokenization later today.

She said one of the notices would address identifying the risks of this new technology and regulators expectations of intermediaries when conducting due diligence, transfers or initial offerings.
Liang Fengyi added that another pending notice will focus on the China Securities Regulatory Commissions requirements for the issuance of authorized funds, and all our expectations for it will have additional safeguards.
She added: "It's all about making sure the assets are securely escrowd, transferred and ownership is recorded because this is a new technology after all. While we support the industry to experiment and create more use cases, we also see New risks associated with innovative technologies, particularly with regard to the transfer, ownership and record-keeping of these tokens."
Hong Kong licensed exchange OSL: APP plans to be launched in November and platform currency will not be launched
Hu Zhenbang, chief financial officer of OSL, a licensed virtual asset exchange in Hong Kong, said that the APP development work has been completed and various security tests are being carried out. It is expected to be put on the app store within this month.

However, Hu Zhenbang said that he is not expected to launch a platform currency, but will focus on artificial intelligence applications. After the APP is gradually improved, more services will be launched in conjunction with market technology.
The total amount of Ethereum beacon chain pledged exceeded 28 million ETH, and Shanghai's net inflow exceeded 8.38 million ETH after the upgrade
Dune data shows that the total amount of pledged Ethereum beacon chain reaches 28,017,509 ETH, and the pledged ETH accounts for 23.31% of the total supply of ETH. Among them, the staking share of the liquidity staking protocol Lido reaches 31.42%. In addition, there has been a net inflow of 8,382,248 ETH since the Shanghai upgrade.

CCData: Coinbase has the highest security rating among CEXs, and only Uniswap has an AA rating among DEXs
According to the latest exchange benchmark report released by CCData, seven centralized spot exchanges including Coinbase, Bitstamp, and Kraken received the highest rating of AA. Coinbase stands out among the centralized exchange benchmarks with the highest security rating, displacing Bitstamp at the top of the list.

In the derivatives exchange category, 8 out of 27 platforms received the top rating of BB+; OKX topped the list with an AA rating. Bybit also has an AA rating.
Among decentralized exchanges, only Uniswap has received an AA rating, recognized for its superior security and liquidity. Curve received an A rating, and dYdX and GMX received a BB rating.
Regulatory compliance is on the rise, with 75 of 107 centralized exchanges holding regulatory licenses, according to VASPnet.
Exchanges are improving on their KYC practices, with the average KYC score increasing to 3.2 out of 4, up from 2.8 six months ago.
FTX related events
SBF's lawyer completed his closing argument and insisted on defending SBF's innocence.
SBF attorney Mark S. Cohen completed his closing arguments in court on Wednesday night local time, seeking the court and jury to find that SBF always acted in good faith when operating FTX and Alameda Research, and therefore cannot be found guilty of fraud.

Regarding the events and decisions that led to FTXs bankruptcy last November and the revelation that Alameda misappropriated billions of dollars in customer funds from the exchange, Cohen offered what he called an alternative history rather than the prosecutors version. Sam (SBF) went to great lengths to start and run two multi-billion dollar businesses in new markets, Cohen said in an emotional closing argument to jurors. Some decisions turned out well and some decisions turned out badly. Oops.
It also said it was real-world miscommunications, errors and delays that caused damage to FTX and related companies, rather than intentional fraud.
FTX/Alameda moves $46 million in nine assets to three exchanges including Coinbase
According to Spot On Chain monitoring, FTX/Alameda moved $46 million worth of assets to Kraken, Binance, and Coinbase in the past 7 hours.
Since October 26, FTX/Alameda has transferred out 30 assets worth approximately $170 million.
Project News
Memeland Lianchuang: SocialFi is being developed, and the community can empower MEME tokens by themselves
NFT project Memeland co-founder Ray Chan said on Twitter Space that Memeland is a community-based company that focuses on community development and is working hard to develop SocialFi and has launched three series of NFT products.

Ray Chan said that Memecoin (MEME) tokens do not have any commitments or roadmaps. The team focuses on the fair mechanism when issuing tokens, and the community can empower itself. Memeland may launch a Metaverse product.
Data analytics infrastructure Dune launches DuneAI
Web3 data analytics infrastructure Dune has announced DuneAI, which allows users to ask questions in any language using its natural language engine to gain encrypted data insights without needing to know SQL.

The total market value of USDT exceeded 85 billion US dollars, a record high
CoinGecko data shows that the total market value of USDT exceeded US$85 billion, a record high.

LSD Stablecoin Protocol Prisma Finance Announces Governance Token PRISMA Has Been Listed on the Ethereum Mainnet
According to official news, LSD stablecoin protocol Prisma Finance officially announced that the governance token PRISMA has been launched on the Ethereum main network and announced the token contract address.

CoinGecko data shows that PRISMA is temporarily trading at $3.27.

DeFi lending protocol Kinza Finance launches airdrop points system to determine KZA TGE post-airdrop allocation
According to official news, DeFi lending protocol Kinza Finance has launched an airdrop points system that can provide real-time feedback on airdrop points based on the amount and duration of users deposits of liquidity on the Kinza mainnet to determine the amount of airdrop allocation that users are eligible for after KZA TGE.
Aragon announced its dissolution and will provide 86,000 ETH to ANT holders for redemption of ANT
Aragon announced its dissolution and will provide 86,000 ETH to ANT holders to exchange for ANT, with the exchange price being 0.0025376 ETH / ANT. The remaining funds will be used for product development.

The Aragon Association said the decision could not be submitted to a public vote due to legal restrictions, in particular regulatory risks arising from token speculation and market manipulation, but that it took into account input from the Aragon Governance Forum.
Character*Voice
Asset management company AllianceBernstein: Spot Bitcoin ETF, if approved, will attract 10% of Bitcoin's circulating supply
Global asset management firm AllianceBernstein predicts that the price of Bitcoin will reach $150,000 by 2025. The forecast is driven by optimism that the U.S. SEC will soon approve a spot Bitcoin ETF, Gautam Chhugani, the firm's senior analyst specializing in digital assets, wrote in a note.
Additionally, the firm predicts that the approval of a spot Bitcoin ETF would bring 10% of Bitcoin's circulating supply into the ETF.