Original - Odaily
Author-husband how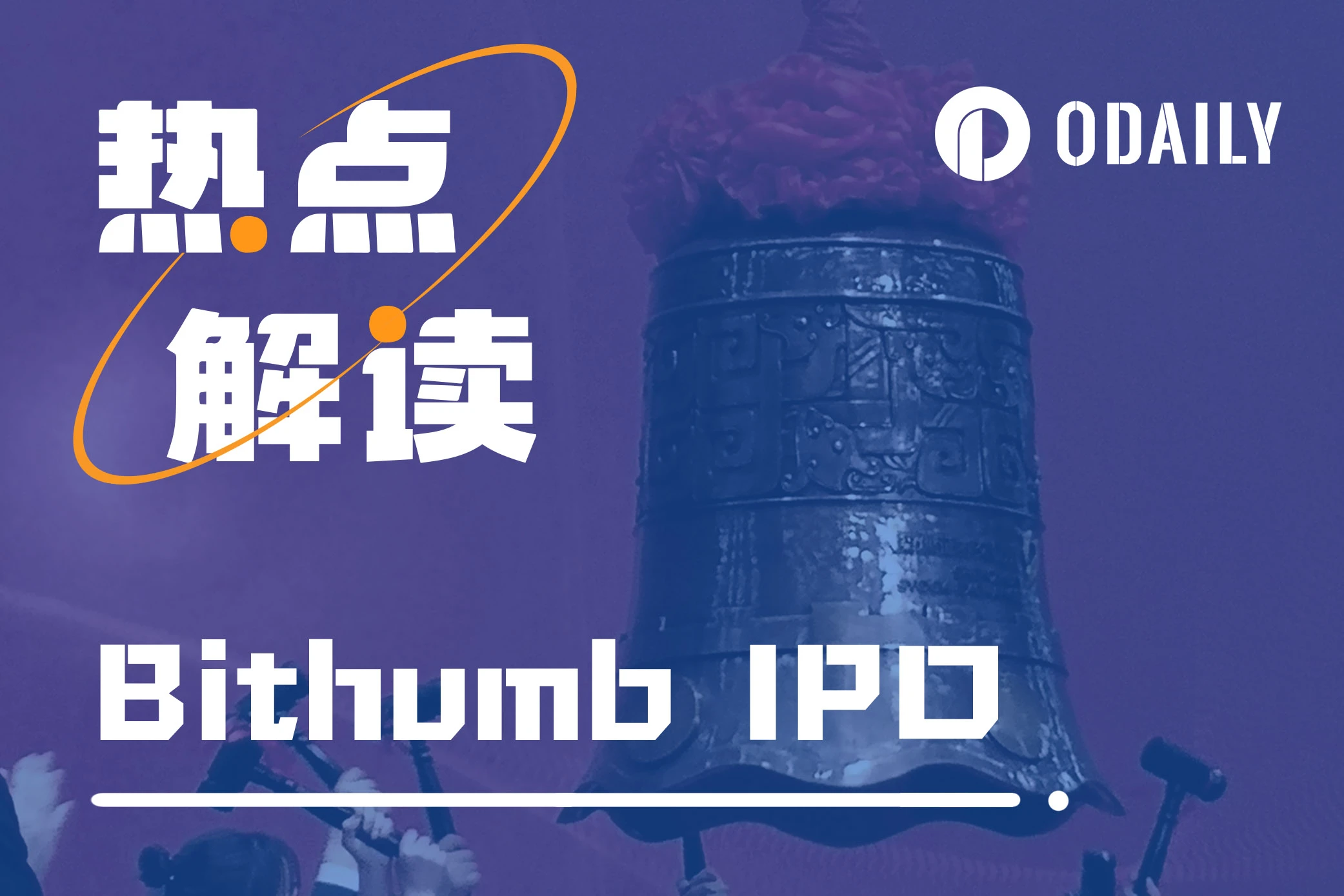 According to foreign media reports, Bithumb, one of South Korea's four major exchanges, is trying to IPO again and is expected to be listed in the second half of 2025. In the early days, Bithumb once ranked first in terms of market share, but was later overtaken by Upbit and widened the gap. It currently ranks second.
As the second largest cryptocurrency exchange in South Korea, why is Bithumb so keen on listing? What changes will listing bring to Bithumb? Can it help it regain its No. 1 spot in the Korean market?
According to relevant Korean media reports, Bithumb's listing is to improve governance and management transparency, while accepting external verification of its internal control system to increase market trust in its exchange business. The reason for Bithumb's IPO is most likely not to raise funds. According to this year's Bithumb semi-annual report, the company holds assets worth more than 400 billion won and does not require external financing for business operations.
As the IPO moves forward, work has begun to improve the companys structure. Lee Jung-hoon, former chairman of the board of directors of Bithumb and Bithumb Holdings, has returned to Bithumb Holdings as a registered director, according to an official familiar with Bithumb's situation. For the success of the IPO, former chairman Lee Jung-hoon is expected to increase control and begin internal consolidation.
Regardless of this listing plan, Bithumb has already tried twice before, but nothing happened. Lets take a look back at the previous timeline.
In January 2019, Bithumb planned to go public in the United States through a reverse merger with Blockchain Industries, a U.S.-listed company. However, due to Bithumb's equity sale issues and token financing rights protection incidents at the time, the listing plan fell through;

In June 2020, the operator of the cryptocurrency exchange Bithumb sought to go public and appointed Samsung Securities to underwrite the IPO. However, there has been no follow-up news about the listing plan since then.
It's not that Bithumb has never thought about token financing. As early as the end of 2018, Bithumb issued the platform token BXA. However, several large-scale cryptocurrency theft incidents followed, as well as Bithumb's ownership structure was relatively chaotic, resulting in the token BXA almost returning to zero. . Bithumb has also been sued by BXA investors.
In addition to Bithumb actively seeking listing opportunities in recent years, there have been rumors in the market that many companies planned to acquire Bithumb, such as Huobi, Morgan Stanley, and FTX, but all failed.
Bithumb is so eager to take action because of pressure from industry changes and its own strategic plan for further development.
Bithumb used to be the leading cryptocurrency exchange in South Korea and was also the fifth largest cryptocurrency exchange in the world. However, in recent years, its market share has been gradually eroded by Upbit. In February this year, Upbit occupied 80% of the Korean trading market share. Bithumb may After the success of this listing plan, we want to regain the leading position in the Korean encryption market. It may not be realistic to use an IPO to change fate, but assuming Bithumb is successfully listed, it may provide a good case for exchange listing.