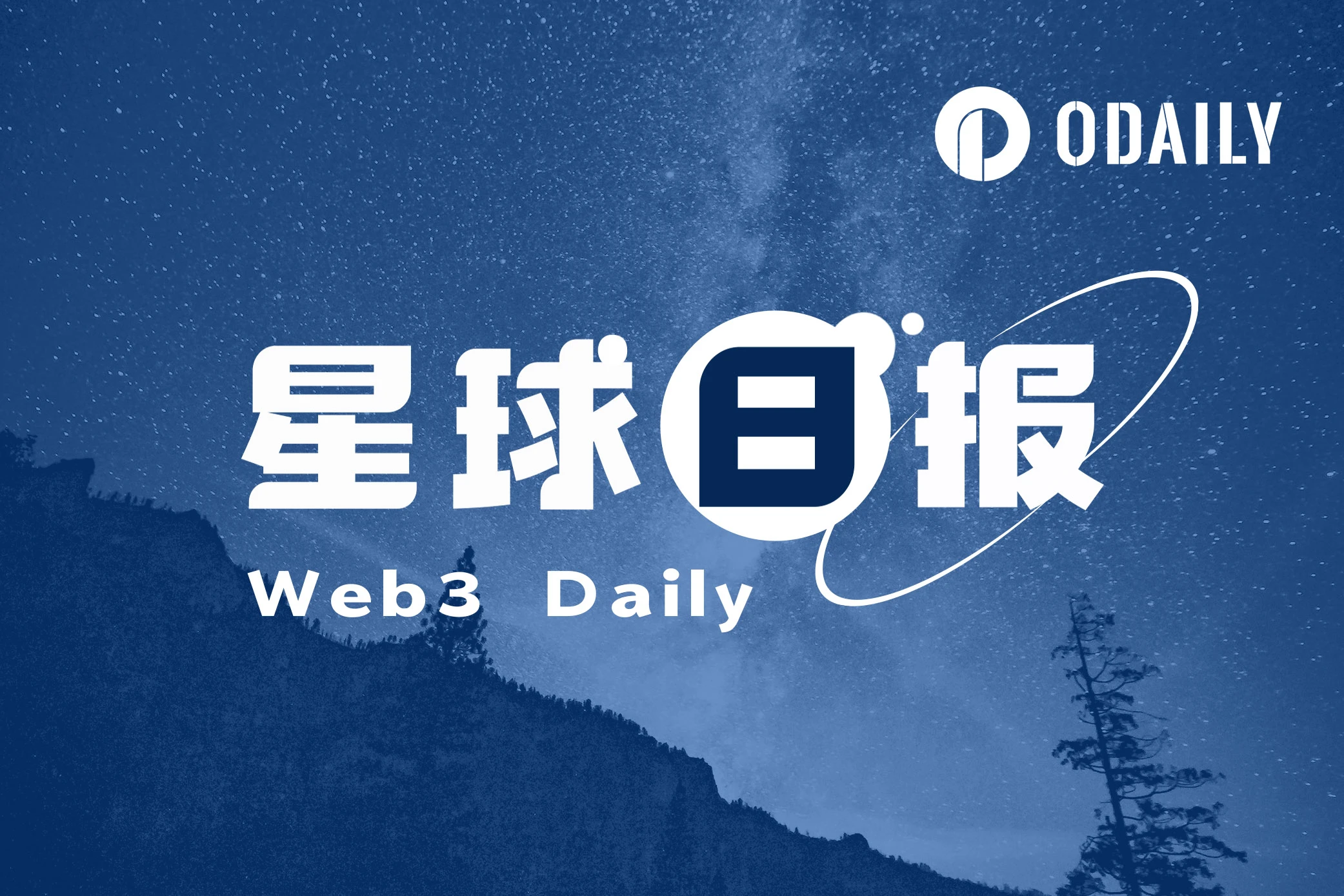 headlines
Sam Altman is still working at Worldcoin Development Company and is still in talks to return to OpenAI
Odaily News Former OpenAI CEO Sam Altman still retains his position at Worldcoin development company Tools for Humanity, and reports indicate that his return negotiations with OpenAI are still ongoing.
Tools for Humanitys website lists Sam Altman as the projects co-founder and chairman, and a spokesperson confirmed that the site still accurately reflects his position.
News of Altman's removal briefly caused Worldcoin's WLD token to drop, but the price has now continued to rise to nearly $2.50. (The Block)
Justin Sun left a message on the Poloniex attacker chain: Your identity has been confirmed and you are willing to provide a $10 million white hat bounty
Odaily News Justin Sun left a message on the Poloniex attacker chain: We have confirmed your identity, and the police in China, the United States, and Russia have also intervened. All stolen funds have been marked and tracked and cannot be used, and the counterparty will be frozen. Return (funds) before November 25, 2023, and we will offer a $10 million white hat bounty. If not returned by then, police forces in multiple countries will take action.
A message left to Justin Sun at an address called jesuswasdead.eth said: The attacker is from Poland, not Russia.
dYdX: Approximately $9 million of dYdX v3 insurance funds were used to fill the YFI market liquidation gap, leaving $13.5 million in funds
Odaily News dYdX officially posted on the X platform that approximately $9 million from the dYdX v3 insurance fund last night was used to fill the YFI market liquidation gap. The v3 insurance fund remains fully funded with $13.5 million remaining. No user funds were affected and the team is working hard to investigate the incident.
Currently, dYdX prohibits high-profit trading strategies and increases initial margin requirements for less liquid markets, including EOS, ZRX, AAVE, ALGO, ICP, XMR, XTZ, ZEC, SUSHI, RUNE, SNX, ENJ, 1INCH, CELO, YFI, UMA and SUSHI.
CZ: Investors and founders don't always see eye to eye
Odaily News Binance CEO CZ posted on the X platform that investors and founders are not always on the same page. Dont let anyone tell you that. To be fair, no two people can agree 100% all the time. I am both a founder and an investor. Knowing when to let go of control of the company you founded is one of the trickiest decisions.
Industry News
Fidelity Submits Spot Ethereum ETF Application

Odaily News Bloomberg analyst James Seyffart said on the X platform that Fidelity submitted a 19 b-4 document for the spot Ethereum ETF and became the seventh applicant for the spot Ethereum ETF.
SEC delays decision on Global X spot Bitcoin ETF
Odaily News The U.S. Securities and Exchange Commission (SEC) said that Global X's spot Bitcoin ETF on the Cboe exchange will not be approved until at least December 22.
The U.S. SEC has established a comment period for the Global X Bitcoin Trust, which was filed in partnership with Cboe BZX Exchange, until the end of December. The SEC expects to receive public comments on the proposal within the next 35 days, which puts the new deadline at Dec. 22, according to a press release issued Friday afternoon by the SEC.
Bloomberg ETF analyst James Seyffert posted on X today that the delay was expected.
SEC delays decision on Franklin Templeton's spot Bitcoin ETF
Odaily News SEC postponed the date of decision on Franklin Templeton's spot Bitcoin ETF, which will extend the original 45-day period, thus delaying the decision until next year.
Bloomberg ETF analyst James Seyffert posted on X today that the delay was expected.
HashKey Exchange: Due to system maintenance of cooperative banks, fast transfer channels and withdrawals may be affected.
Odaily News HashKey Exchange, a licensed virtual asset exchange in Hong Kong, issued an announcement saying that due to maintenance of the partner bank system, users who use the fast transfer channel during the maintenance time will have a delay in the arrival time, so there is no need to worry and wait patiently; in addition, users such as If you need to withdraw money, you need to arrange the time in advance and withdraw money during non-maintenance hours to avoid affecting the use of funds. In addition to the 1:00-8:00 maintenance yesterday and today, the remaining maintenance times of the HashKeyExchange cooperative banking system this month include: November 20, 3:00-6:00, November 26, 1:00-11:30, and November 27 from 3:00-6:00.
Arkham: Roughly $50M in open interest on dYdX liquidated as YFI plummets
Odaily news on-chain data analysis platform Arkham stated on the X platform that as YFI plummeted, approximately $50 million in open positions on dYdX were liquidated. Prior to this, nearly half of YFI's open positions were open on dYdX.
Arkham added that YFI's trading volume on dYdX is typically very low, but the token's surge in price over the past few days has seen its open interest peak at around $60 million.
Project News
Lightning Network Protocol Nostr Assets announces suspension of deposit function, the third time this month
Odaily News Lightning Network Protocol Nostr Assets stated on the X platform that due to excessive user response, deposits will be temporarily suspended for maintenance.
Since Nostr Assets announced the upcoming launch of Fair Mint on November 7, it has announced the suspension of the asset deposit function three times. The project's previous airdrop token numbers were worth approximately $2,600.
Ordinals Founder: Offering 0.1 BTC Bounty for New Cursed Glyph Creation Method
Odaily News The founder of Ordinals issued a message stating that he will provide a 0.1 BTC bounty for the new method of creating cursed inscriptions. As of November 26, this plan is to solve all problems before Jubilee. Cases eligible for the bounty include errors in the index, envelope, or inscription parser that render the inscription unrecognizable, or substantial and beneficial improvements in the way the inscription is encoded.
friend.tech: 600,000 bot accounts removed
Odaily news friend.tech posted on the
Web3 Foundation CEO: Polkadot is about to abandon the slot auction of parachains and adopt a new mechanism
Odaily News Fabian Gompf, the new CEO of the Polkadot development organization Web3 Foundation, said in an interview that Polkadot is about to undergo a major change. Polkadot is about to abandon the slot auction of the parachain and instead adopt a new mechanism that allows application developers to use it as needed. Rent block space. (Thedefiant)
According to previous news, Web3 Foundation launched the Polkadot ecological project funding program Decentralized Futures with 20 million US dollars and 5 million DOTs. The program funds are suitable for organizations centered on Polkadot and aiming to generate profits, as well as on-chain funds through Polkadot. A non-profit enterprise with a strategy to systematically ensure continued financing after 2024. Review will begin in November, decision-making will begin in December, and applications will end in June 2024.
Balancer will incentivize an additional 1.2 million ARB for its liquidity growth program on Arbitrum
Odaily News The decentralized trading platform Balancer announced that it will provide an additional 1.2 million ARB incentives for its Liquidity Growth Program (LGP) on the Arbitrum network. This incentive share comes from the short-term incentive plan previously passed by Arbitrum. (STIP).
Previously, the total amount of incentives provided by LGP was 1 million ARB, so the new injection of funds means that the intensity of incentives under the LGP program will be doubled. Previously, the program would allocate 80,000 ARB every epoch until the end of November, but now it will allocate approximately 171,000 ARB every two weeks until the end of February next year.
Nike and its NFT subject RTFKT release joint sneakers
Odaily News Nike and its NFT subject RTFKT have released joint sneakers, which will go on sale on November 20.
Hackers who previously attacked Indexed Finance attempted a new attack earlier this month
Odaily chain detective ZachXBT posted on the X platform that earlier this month, hackers who had previously attacked Indexed Finance tried to attack the news platform Relevant through an address starting with 0x 9 b 9. The actual controller behind the 0x 9 b 9 address is suspected to be Alex Chon, a blockchain engineer on Github. The latter was accused of being a North Korean hacker and was dismissed from his position by two related teams.
In addition, Alex Chon has changed his Github username several times and is currently named Holy Pengy and Pudgy Penguins pfp.
Investment and Financing
DeFi credit market Credix Finance receives US$60 million in credit facilities
Odaily News DeFi credit market Credix Finance announced that it has received a US$60 million credit facility. This loan was obtained through cooperation with a US alternative investment management company, which focuses on asset-based lending opportunities and manages a US$3 billion investment portfolio. .
According to previous news, DeFi investment platform Credix completed a $11.25 million Series A round of financing. Motive Partners' early-stage funds and ParaFi Capital co-led the investment, with participation from Valor Capital Group, Victory Park Capital, and Itaú Latam Chairman Ricardo Villela Marino.
Cryptocurrency trading platform OMTrade completes $6 million in seed funding
Odaily News Cryptocurrency trading platform OMTrade announced the completion of a $6 million seed round of financing, with participation from STEPN developer Find Satoshi La, Folius Ventures, Meteorite Labs, Incuba Alpha, KSK Fund (invested by former Japanese football captain Honda Keisuke) and others.
OMTrade provides innovative copy trading and realigns user income through innovative product features such as same-batch trading, monthly settlement and market-based profit sharing structures.
Friend 3 received strategic financing from BNBswap Ventures
Odaily News BNBswap posted on the X platform that BNBswap has reached cooperation with Friend 3 and made strategic investment in Friend 3.
It is reported that Friend 3 is a decentralized application that focuses on free pricing for paid groups. It also allows creators to customize the price curvature and supports all social platforms not limited to X (formerly Twitter). Compared with friend.tech, it has made many optimizations in terms of Web3 login, group chat function, price and rate customization, terminal compatibility, privacy protection, etc.
global policy
US presidential candidate: If elected president, he will ensure that Bitcoin is free from government interference

Odaily News US presidential candidate Vivek Ramaswamy discussed a number of topics, including Bitcoin, in interviews this week. He said that the government is threatened by the existence of Bitcoin and emphasized that if the cryptocurrency becomes more popular, it would "pose a threat to the Fed's own incumbent position." He promised that if he were elected president, he would ensure that the government stays out of the affairs of those who innovate. (News.bitcoin)
Character*Voice
dYdX founder: dYdX will be updated and the liquidation engine will be redesigned
Odaily News dYdX founder Antonio posted on the X platform that he has launched a series of updates about dYdX, including:
1. Market updates will become easier, making it easier for the market to generate higher liquidity;
2. The maintenance margin function will become updateable (not available in V3);
3. The maintenance margin function will be able to change with the position size (not available in V3);
4. The liquidation engine will be redesigned;
5. If the account has any negative equity, withdrawal requests will not be processed (until the relevant position is liquidated).
Antonio stated that all the above updates will greatly help resolve what is happening with YFI (on dYdX) and provide a more secure service for every user. dYdX will gradually add more features and continue to prioritize risk and safety.
Coinbase CEO: OpenAI burned $80 billion in value
Odaily News Coinbase CEO Brian Armstrong posted on the X platform that OpenAI burned $80 billion in value and destroyed a shining star of American capitalism. Every talented employee at OpenAI should resign to join Sam/Gregs new thing; skip the woke non-profit board, keep founder control, avoid pointless regulation, and keep building.
Former Coinbase CTO: Artificial Intelligence needs to be decentralized
Odaily News In response to the dismissal of OpenAI founder Sam Altman from the board of directors, former Coinbase chief technology officer Balaji Srinivasan commented on X that if the board of directors can treat Sam like this, they can also treat any OpenAI customer like this. Artificial intelligence needs to be decentralized.
Astar founder: Two-thirds of the construction work on the ASTR token economic model 2.0 has been completed
Odaily News Astar Network founder Sota Watanabe said on the X platform that two-thirds of the construction work of the ASTR token economic model 2.0 has been completed, and the last third is expected to be delivered by the end of the year. After the new token economic model is activated, the inflation rate of ASTR will be halved, and the network will also introduce a new DApp staking mechanism, which will contribute to the long-term development of Astar Network.