Organize - Odaily
Edit - 0xAyA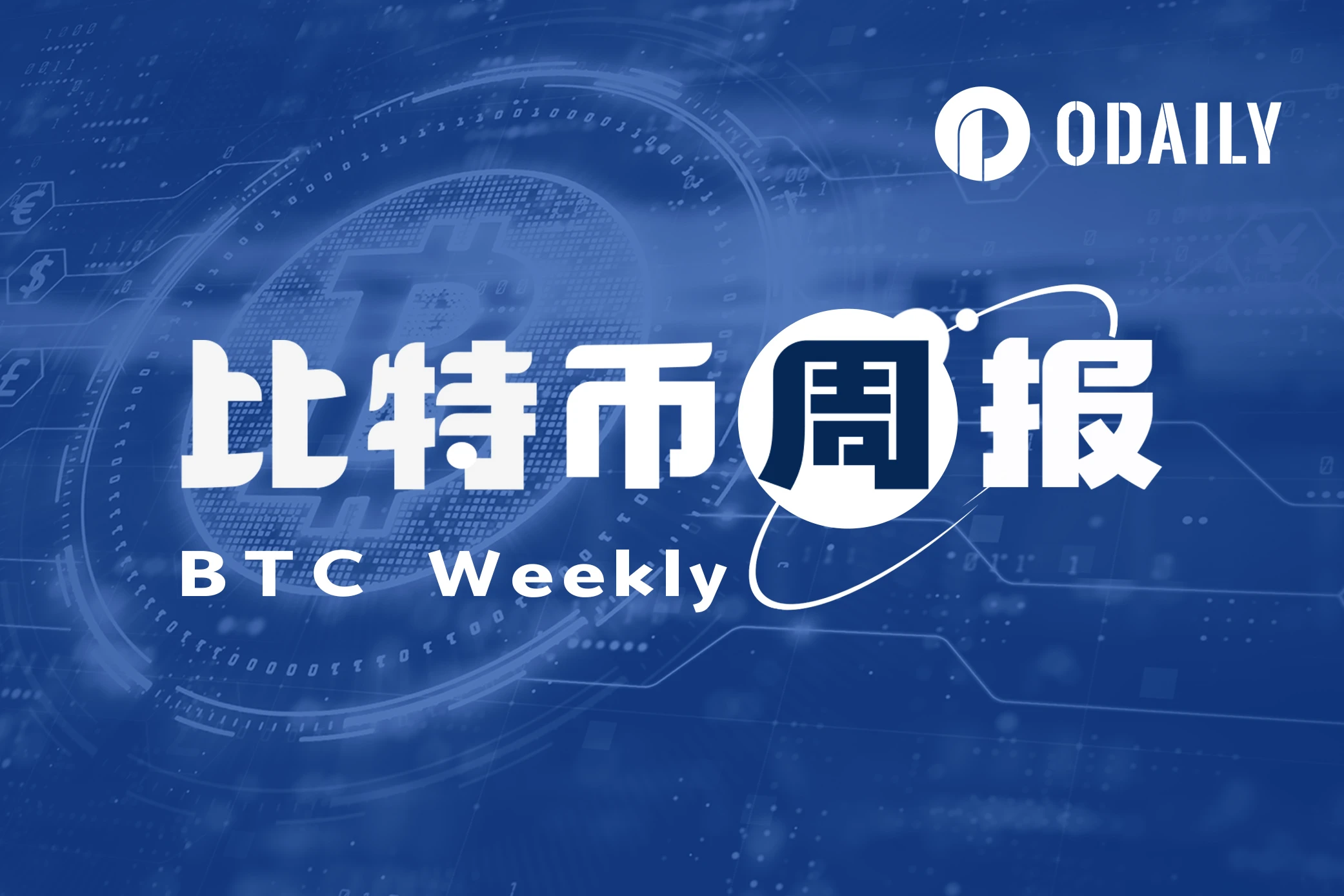 1. Market transactions
1. Spot market
The price of BTC fluctuated greatly last week, and the overall market was in a correction and consolidation situation to increase leverage, but the overall bullish trend is still strong. As of press time, BTC was temporarily trading at $37,300, with an increase of 0.81% in the past week.

Currently, the BTC price is at the key neckline position of W bottom within the 4-h level window. The long-short game here may be more intense, and you need to pay attention to possible risks.

Last week, the price of BTC fluctuated greatly, and the overall market was in a correction and consolidation situation to increase leverage. In such a market environment, investors need to remain cautious, control risks, and pay close attention to market dynamics and technical indicators in order to adjust their trading strategies in a timely manner, reasonably control positions, and avoid risks.
in this weeksBTC to fiat currency tradingAmong them, although the US dollar still occupies the first position, its share is only 68.76%, a decrease of about 26% compared to last week; the Korean won still ranks second this week, with a market share of 14.75%, an increase of 4% compared to last week. ; The total amount of other fiat currencies against BTC transactions accounted for 16.49%, of which the third place is still the Japanese yen. Buying in Asian markets has increased significantly this week and deserves close attention.

2. GBTC performance
this weekGBTCThe discount range is small, with the primary market price at 32.25 per share and the secondary market price at 28.99 per share. The discount level narrowed from 10.35% last week (November 13) to 10.11% (November 19).

3. Futures
BTC Perpetual Contract Funding RateIn terms of funding, the USDT contract funding rate on Bitget is the highest at 0.0230%, and Binance is the lowest at 0.0100%. Quarterly delivery prices have not changed significantly compared to last week, with prices ranging from US$37,600 to US$38,000. In terms of BTC contract holdings, CME continues to rank first after surpassing Binance last week, with a holdings of US$4.05 billion; followed by Binance, with a holdings of US$3.92 billion; Bybit ranked third, with a holdings of US$3.92 billion. volume was US$2.71 billion.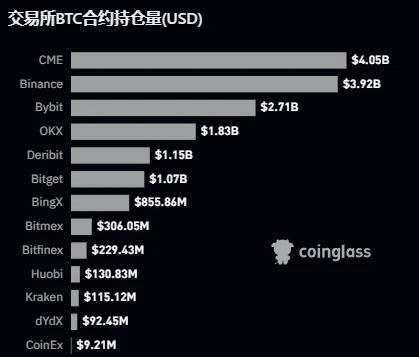 4. Options
Total BTC holdings this weekIt was US$125.114 billion, a year-on-year increase of approximately 23.57%. The option holding ratio is consistent with last week, with call options accounting for 66.59% and put options accounting for 33.41%. In terms of specific positions, the total position of call options is 290, 158.77 BTC, while the total position of put options is 145, 581.12 BTC. The dominance of call options in the market remains unchanged, and the number of option positions this week has increased significantly compared to last week. , which may mean that the market will experience greater fluctuations in the next period of time.

2. Mining
according toBTC.comAccording to data, the BTC network computing power this week was 470.56 EH/s, a year-on-year increase of 3.06%. 7 days ago, the difficulty of the entire BTC network increased by 3.55%. In 6 days, the difficulty of the entire network is expected to increase by 0.45%, as shown below:

The top three mining pools are still Foundry USA, AntPool and F 2 Pool, accounting for 28.42%, 27.99% and 11.54% respectively. As follows: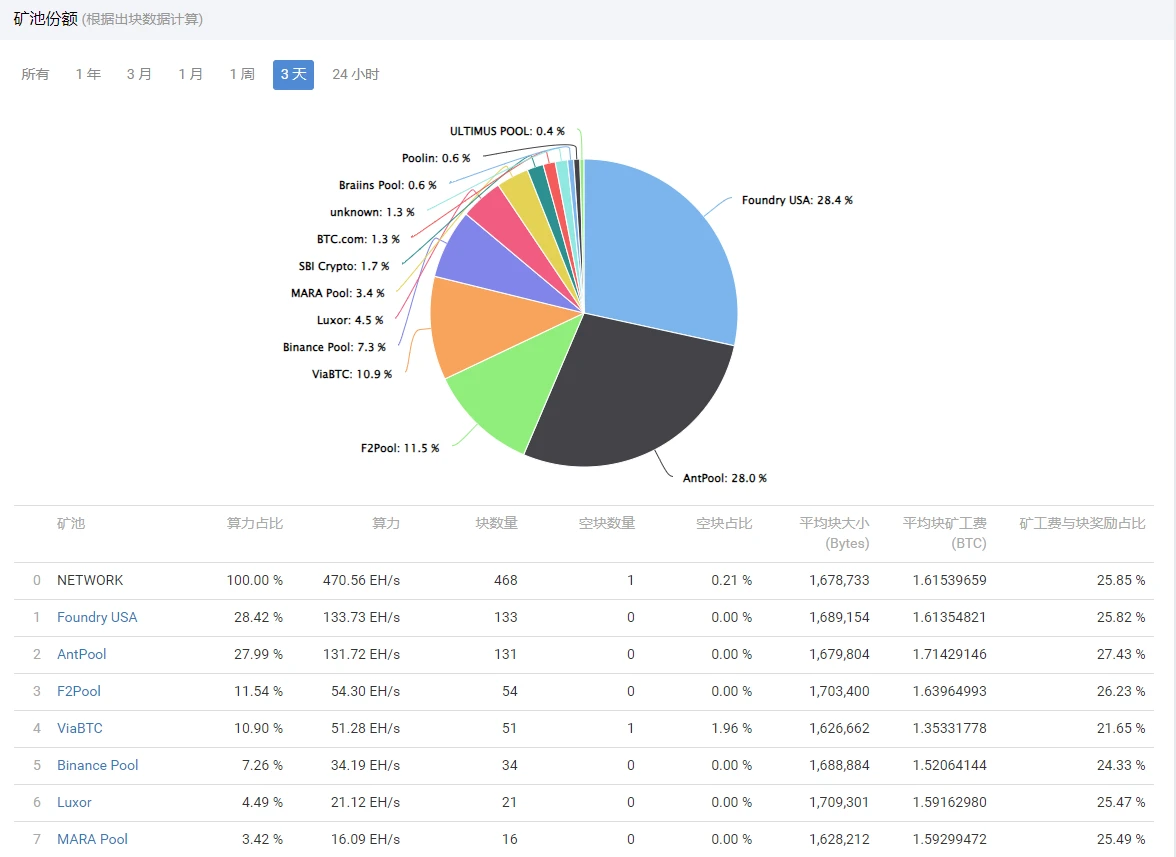 glassnodeData shows that the number of active addresses on the BTC chain in the past week was 6,292,875, a year-on-year increase of 1.74%; miners income was 124.875 BTC, a year-on-year decrease of 31.73%; the total number of mined blocks was 1,039, a year-on-year decrease of 7.4%; the number of new addresses was 2,460,904 , a year-on-year decrease of 9.57%. As follows:

This week's on-chain data continues to retrace except for active addresses. BTC's inscription ecological traffic is dispersed to various chains this week, such as Solana, Polygon, BSC, etc., which in turn leads to a further decline in BTC's data this week.
3. Ecological Progress
(1)Oridnals
Data Display, the total number of inscriptions minted by Oridnals has reached 42.161 million, and the total cost incurred so far has reached 2886.1 BTC, equivalent to approximately US$105 million.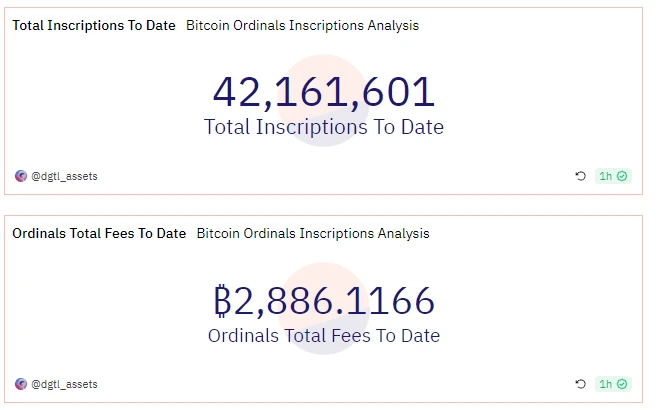 inscriptionOn the other hand, Inscription's revenue and expenses hit a new high this week, reaching a high of US$16.18 million, a year-on-year increase of more than 100%.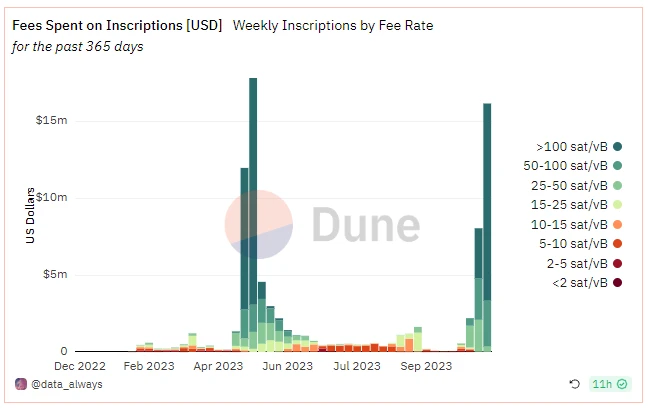 The single-day trading volume of OKX Web3 Wallet Ordinals market exceeded 23 million USDT, a record high
Dune data shows that on November 16, the single-day trading volume of the OKX Web3 wallet Ordinals market exceeded 23 million USDT, setting a new record high again. In addition, its market share exceeded 84.7%, ranking first. It is reported that OKX Web3 wallet is a multi-chain wallet that supports Ordinals. The Ordinals market interaction it launches is free of platform service fees and supports multiple functions such as one-stop transfer, transaction, engraving BRC-20 and BTC NFT. It has become a support One of the mainstream Web3 wallets in the Bitcoin ecosystem.
Over 37,000 BRC-20 tokens have been created
More than 37,000 BRC-20 tokens have been created as of Thursday, according to data from Ordinals tracking platform OrdSpace. Meanwhile, some popular Bitcoin-based social apps have begun introducing in-game tokens as part of an effort to attract new users and boost revenue. Alpha, for example, on Wednesday began allowing users to offer their tokens to others. It is reported that Alpha provides users with decentralized transactions, NFT markets and game store services.
Nostr Assets Protocol Considers Airdropping TRICK and TREAT to Selected BRC 20 and Ordinal Series Holders
According to official news, the Bitcoin Lightning Network Nostr Assets Protocol is considering airdropping TRICK and TREAT to selected BRC 20 and Ordinal series holders to further enrich its ecosystem and expand community influence. The total amount of TRICK and TREAT is 210 million each, of which: - 20% has been airdropped to the Nostr Assets Protocol community; - 70% is committed to promoting the development of the Nostr Assets Protocol ecosystem and community; - 10% will be allocated to the Nostr Assets Protocol team, dedicated to to the long-term success of the project.
(2) Lightning Network
Strike launches debit card purchase BTC service for users outside the United States and supports daily consumption using the Lightning Network
Jack Mallers, CEO of Lightning Network payment application Strike, announced that Strike has provided users outside the United States with the ability to use debit cards to purchase Bitcoin. The service has been officially launched in 36 countries or regions and will be promoted to countries that currently offer Strike applications. 65+ countries. Additionally, the Send Globally (fiat-over-lightning) service is now available to Strike users worldwide, allowing customers in supported countries to cash out fiat, USDT, or Bitcoin into local currencies (even if they don't have a debit card). Additionally, Strike has partnered with Bitrefill to allow users to purchase daily essentials via the Lightning Network using their fiat currency, USDT, or Bitcoin balances. Strike also adds support for lightning addresses, 0-value invoices, on-chain payment tiers, and global P2P payments between Strike users in fiat, USDT, or Bitcoin.
(3) Other projects:
Ordinals Founder: Offering 0.1 BTC Bounty for New Cursed Glyph Creation Method
The founder of Ordinals posted a message stating that he is offering a 0.1 BTC bounty for new cursed inscription creation methods as of November 26. This plan is to solve all problems before Jubilee. Cases eligible for the bounty include errors in the index, envelope, or inscription parser that render the inscription unrecognizable, or substantial and beneficial improvements in the way the inscription is encoded.
4. Other news
Cryptocurrency premiums recover in South Korea, with BTC trading nearly $1,300 above global average
According to cryptocompare data, BTC trading volume involving the Korean won accounted for 3.53% of the total trading volume on Saturday, ETH accounted for 1.65% of the total trading volume, and solana (SOL) accounted for 8.78% of the total trading volume. Upbit alone processed $2.62 billion in trades in the past 24 hours, making it the 11th largest cryptocurrency exchange this weekend. Major exchanges in South Korea, especially Upbit and Bithumb, are experiencing significant price premiums. Bitcoin on Upbit was trading at $37,985 each at 1:50 pm ET on Saturday, compared to the global average price of $36,700, indicating a premium of nearly $1,300 in South Korea.
Bitwise Chief Investment Officer: ETFs mean more to BTC than to ETH
Bitwise chief investment officer Matt Hougan said on the X platform that the ETF is positive for both BTC and ETH, but it is more meaningful for BTC for two reasons. One is that the BTC ETF may be the first to be approved and absorb the majority of potential funds, which is important because many financial professionals do not know the difference between BTC and ETH. Second, Bitcoin's current killer utility is as an alternative way to store wealth in addition to legal currency. ETFs can boost this utility, while Ethereum's killer application is its functionality, which ETFs will not address. Helps.