Original - Odaily
Author - Nan Zhi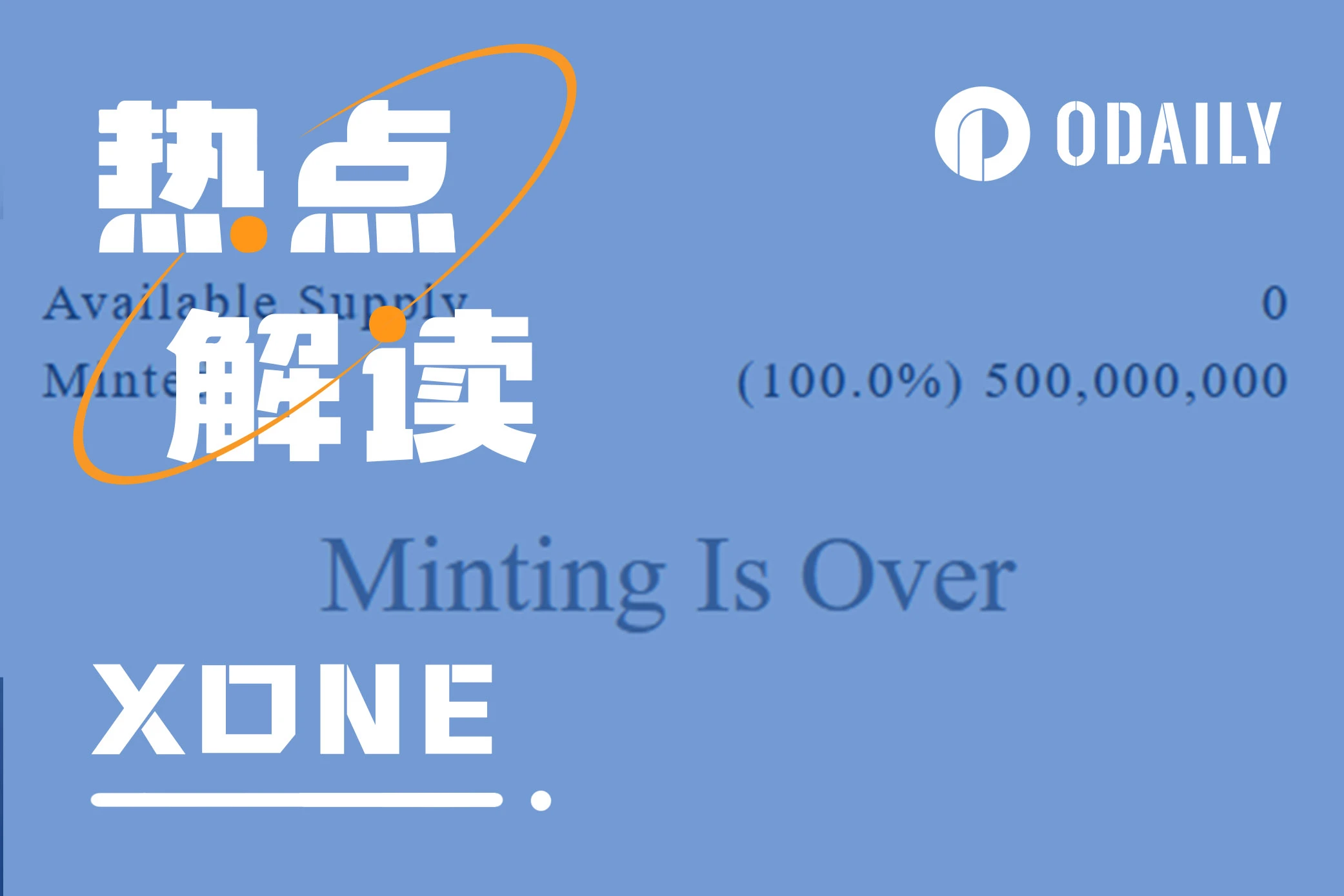 Today at noon,Affected by the launch of XONE token, a new project of XEN founder Jack Levin, Ethereum GAS surged to over 100 gwei in a short period of time. Finally, XONE finished at 15:20 Mint.
Token details
XONE is an ERC 20 token on Ethereum, with a total supply of 1 billion, of which 500 million are owned by Jack, and the remaining 500 million are produced through Mint. At the time of Mint, the amount of Mint for holders of XENNFT, XEN and eVMPX will increase, and the remaining users will only get 1,000 Mint each time.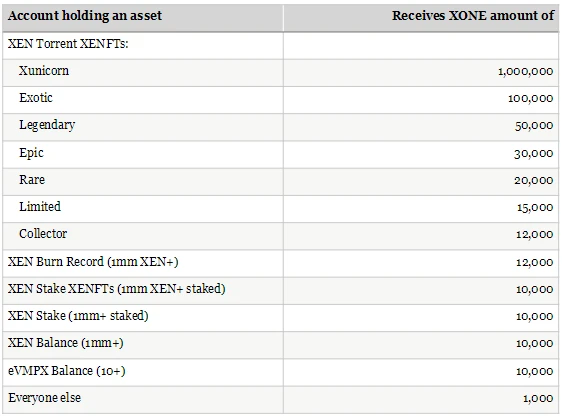 Each address can only be Mint once, and the proxy contract cannot be used for Mint, and transfers cannot be made during the Mint period. As of 16:00, the number of XONE currency holding addresses reached 41,098, and the number of transfers exceeded 60,000 times (mainly token collection).
Naming dispute with OKXPolygon
November 15,OKX and Polygon jointly launch zkEVM Layer 2 Network X 1. Jack later tweeted: "The name X1 was already so strong in pre-launch and everyone wanted to use it. Imagine what will happen when it actually launches. People will realize that all roads lead to XEN.It has nothing to do with the name, the focus is on the community users。"
(Note:This is the first time Jacks account mentioned the word X 1 on the X platform。)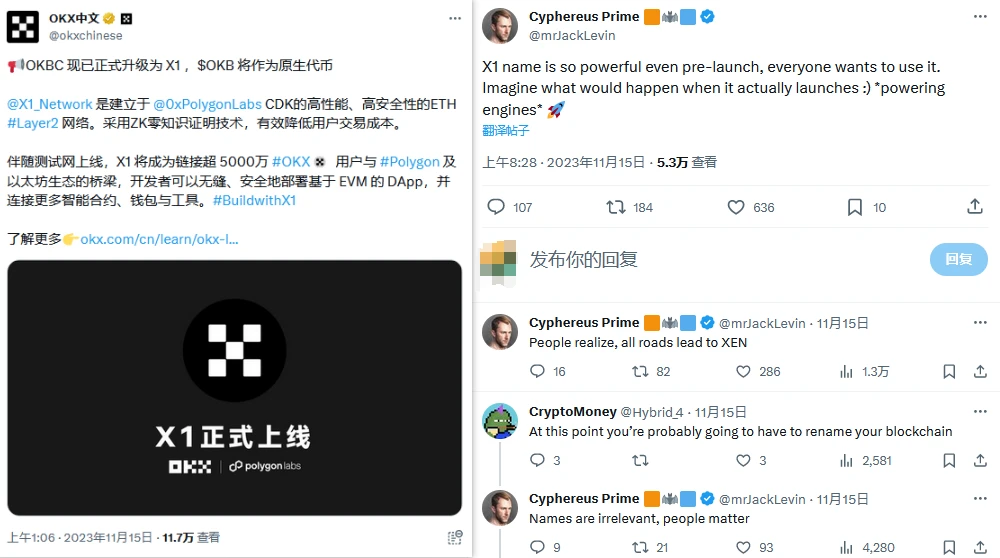 Then on November 17, Jack beganRelease product announcement, its X platform's original text is "Teaser: We will launch something on Ethereum in a day or two. Free Mint, no fees, no additional Gas. Mint can be increased with any XEN asset in the wallet. There will be a countdown and name revealed."
On the same day,Jack started accusing OKX of plagiarizing/copy-pasting the OKBC brand upgrade to X 1(Proof of copy/paste),And called on the XEN community to report OKX's X1 account to the X platform.
Jack returnsRetweeted OKX's Chief Marketing Officer Haider's relevant tweets multiple times, making unilateral accusations from afar.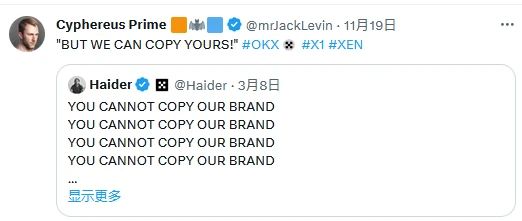 In addition, Jack also made unilateral accusations against Polygon,Ask Polygon Labs' legal team to be contacted.

Jack also expressed his gratitude to the founder of PolygonSandeep made one-sided accusations: "I listened to your Space the other day and you said you wanted Polygon to be used by people and call it "people's chain." How do you feel about the X1 brand already being used in the XEN community for a year?"
summary
Currently, Jack is showingThe legal basis is its X 1 Network trademark registered in the United States, but the words X1 and XONE have never been mentioned on the X platform before. OKX and Polygon have yet to officially respond. This one-sided accusation will sooner or later attract the attention of his opponents, but Jack at least got the heat he wanted.