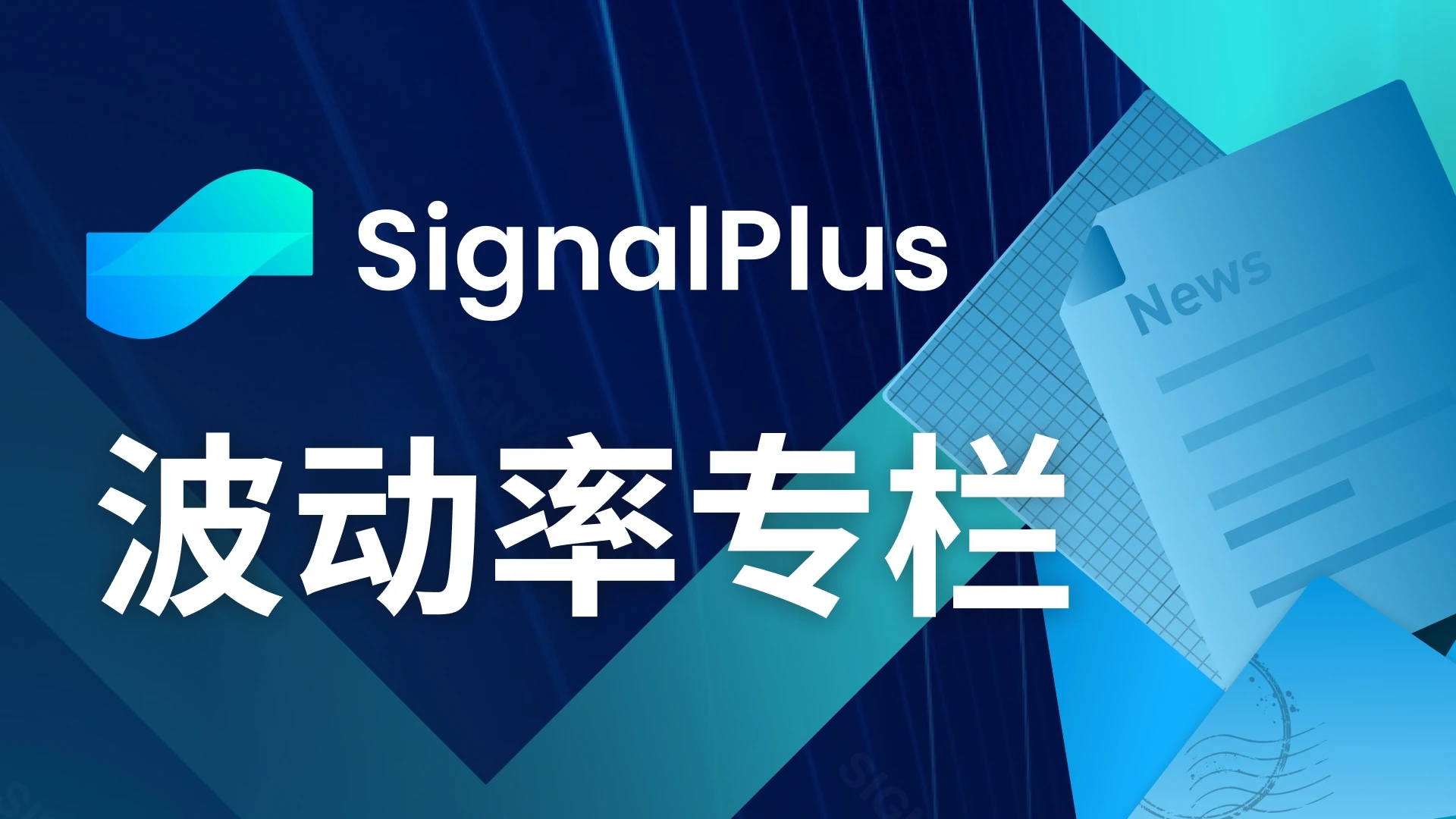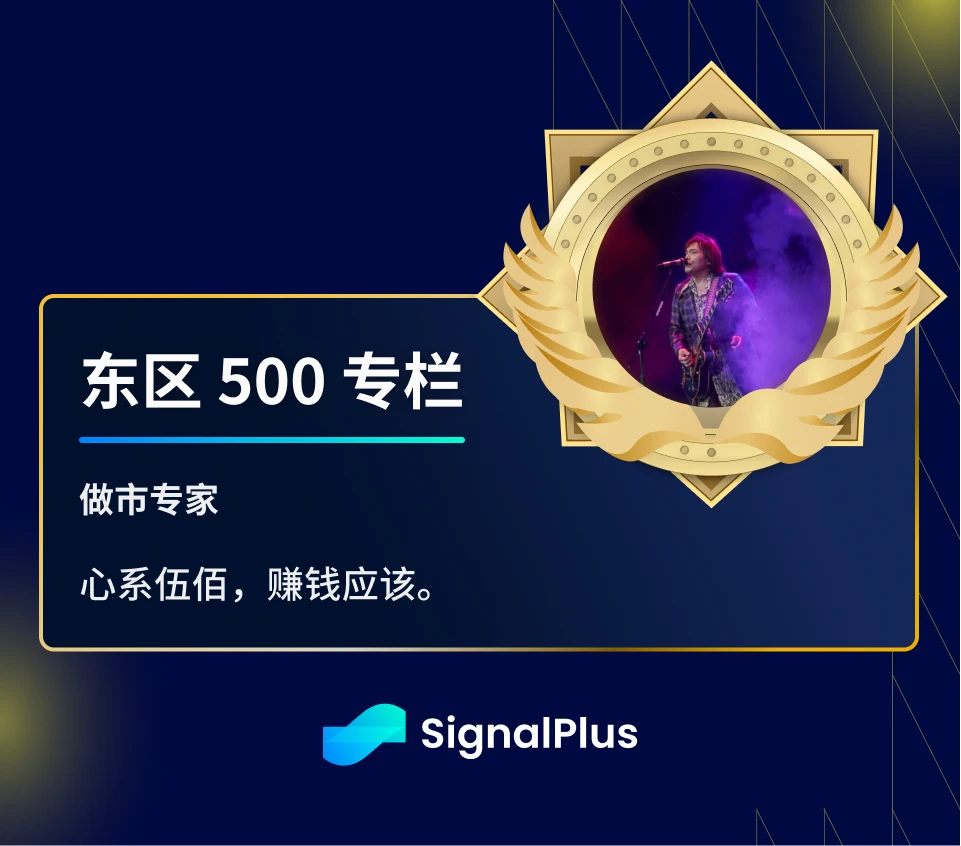 last FridayIn their talks, Fed officials reiterated the fact that inflation remains too highAmong them, Boston Fed President Collins said that he did not rule out the possibility of further interest rate increases. Chicago Fed President Goolsby talked about the situation that inflation has improved but is still too high, and said that he will do everything possible to defeat inflation. past two daysU.S. Treasury yields edge up, more sensitive to policiesThe two-year U.S. Treasury yield is back near 4.90%, with a ten-year return of 4.454%.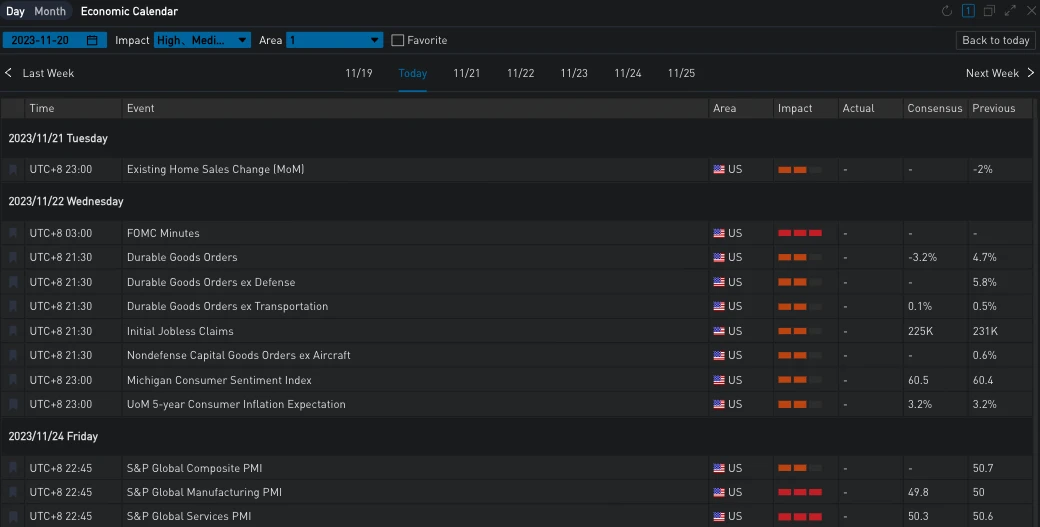 Source: SignalPlus, Economic Calendar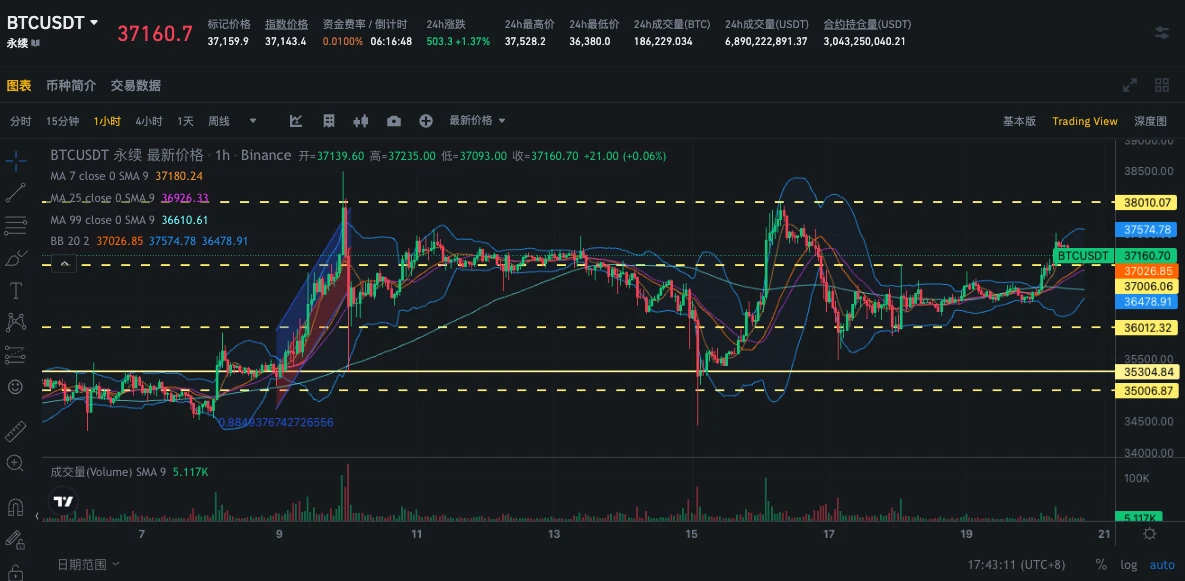 Source: Binance & TradingView
In terms of digital currencies, BTC/ETH rose slightly from 20 Nov zero (UTC+ 8), returning to above $37,000/2,000 respectively.
Options markets were quieter over the weekend, with implied volatility regaining half of its losses heading into the working day after falling to recent lows. Large-scale transactions were lackluster, and the overall market trading volume was also low. Among them, BTC transactions were mainly concentrated in the short term. Call options on 21 Nov/22 Nov were heavily sold, and there were some buy Put transactions on 24 Nov; on the ETH side, The continuation of the bullish strategy represented by the Long 8 Dec 2100 vs 2400 Call Spread was observed with volume reaching 4750 ETH.

Source: Deribit (as of 20 NOV 16:00 UTC+8)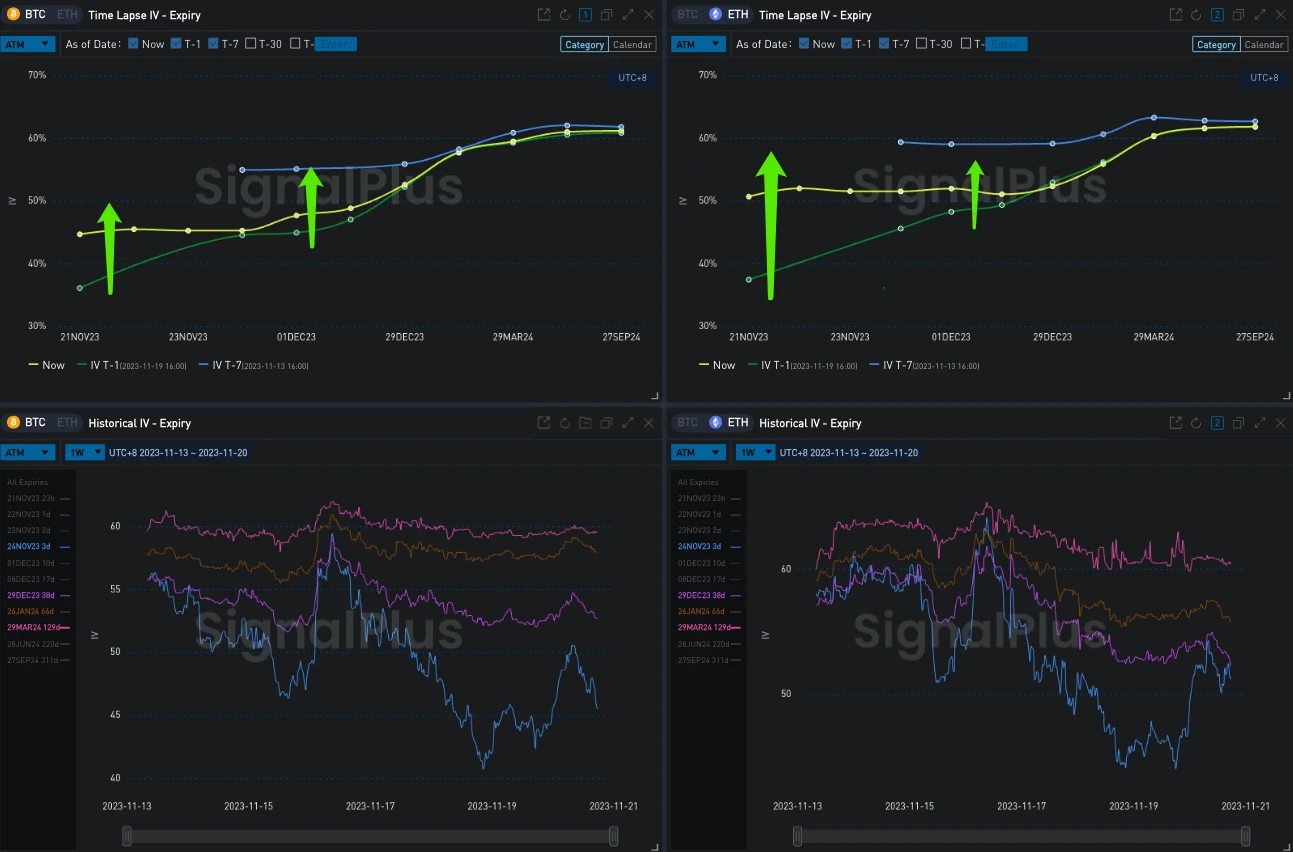 Source: SignalPlus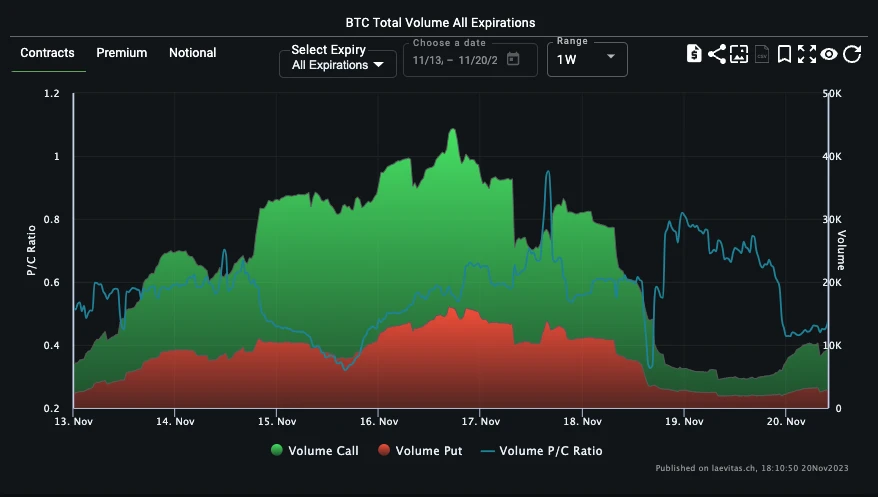 Source: Laevitas,Trading volume is sluggish and P/C Ratio is low

Source: Deribit Block Trade

Source: Deribit Block Trade

You can search for SignalPlus in the Plugin Store of ChatGPT 4.0 to get real-time encryption information. If you want to receive our updates immediately, please follow our Twitter account @SignalPlus_Web3, or join our WeChat group (add assistant WeChat: xdengalin), Telegram group and Discord community to communicate and interact with more friends.
SignalPlus Official Website:https://www.signalplus.com