Original - Odaily
Author-husband how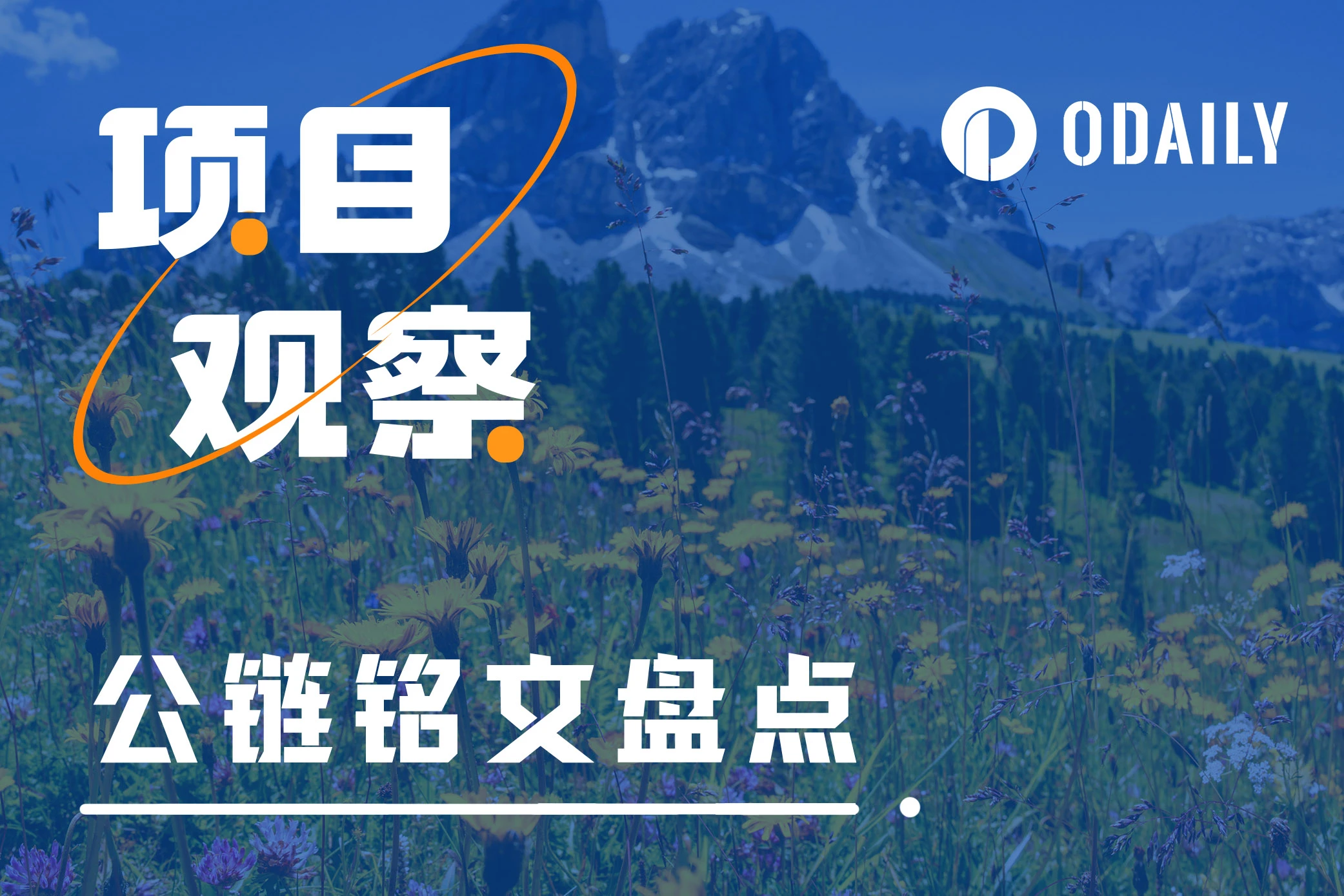 Last week, the inscription pols on the Polygon chain once triggered a skyrocketing increase in Polygon network gas, and the off-site price continued to rise (up to hundreds of times).
Since then, market FOMO has gradually spread to other well-known public chains and Layer 2, setting off a new round of inscription casting craze. However, most public chain inscriptions do not have a deeper narrative space and cannot be combined with their own public chains. There are mostly short-term hype factors and high market risks.
According to relevant data from Dune, most of Inscription's participants are currently Chinese; the well-known domestic second-hand trading platform "Xianyu" has become an over-the-counter trading channel, and some participants claimed on social media that "If you don't go to Xianyu, you won't be famous for Inscription." " and other related remarks.

Although the subsequent role or narrative of public chain inscriptions is not yet clear, the FOMO sentiment in the market has made public chain inscriptions sought after by most people. Odaily selected five popular public chain inscriptions for this purpose.
Inventory of public chain inscriptions
Fantom

As a long-established public chain, Famtom, especially after the return of Andre Cronje, has swept away its previous sluggish state and continued to move forward. The wind of inscription has also blown Famtom.

The name of Fantom inscription is ftms, with a total of 2.1 million copies, nearly 1.1 million copies have been created, the progress is 52%, and the number of participants is 1996.

Fantoms inscription method is similar to that of pols. They both belong to the EVM system and are transferred and created by themselves through the wallet. Detailed tutorials can be found fromDuneCome and learn.
BNB
BNB has not escaped the storm of inscriptions. The inscription is called bnbw, with a total of 4,206,900 pieces and 5382 participants. All of them have been created so far. according toDune According to the data, there are currently about 740,000 currency holding addresses.

zkSync

As one of the four kings of L2, zkSync has not been expected to issue coins, causing the markets attention to it to continue to decrease. However, the zkSync inscription is known as If you dont issue coins, I will issue them first. The inscription is called zkss, with a total of 210,000 pieces and more than 8,000 participants, all of which have been completed. according toDuneAccording to the data, there are currently 210,000 currency holding addresses.


The added value of zkSync's inscription creation is that it can generate zkSync airdrops to a certain extent. The appearance of this inscription may increase the fun of the hair party to a certain extent, but it also adds new problems to the zkSync project team.
Avalanche

The inscription on the Avalanche chain is aval, and the total amount is the same as pols, totaling 21 million. Currently, about 82% remains, and the number of participants is 8,433. according to Dune According to the data, there are currently nearly 770,000 currency holding addresses.

Solana

In the past month, the strong rise of Solana token SOL has driven the entire sectors ecological tokens higher, further raising market expectations for the Solana Inscription project.
The SPL-20 token standard was created with reference to the Ordinals protocol BRC 20, and the first inscription project sols has a total amount of 21,000 and has been minted. However, the process of minting these tokens is relatively complex and requires generating the NFT on one website, then going to another website to inscribe it, then uploading the txt file and updating it, and finally completing the minting.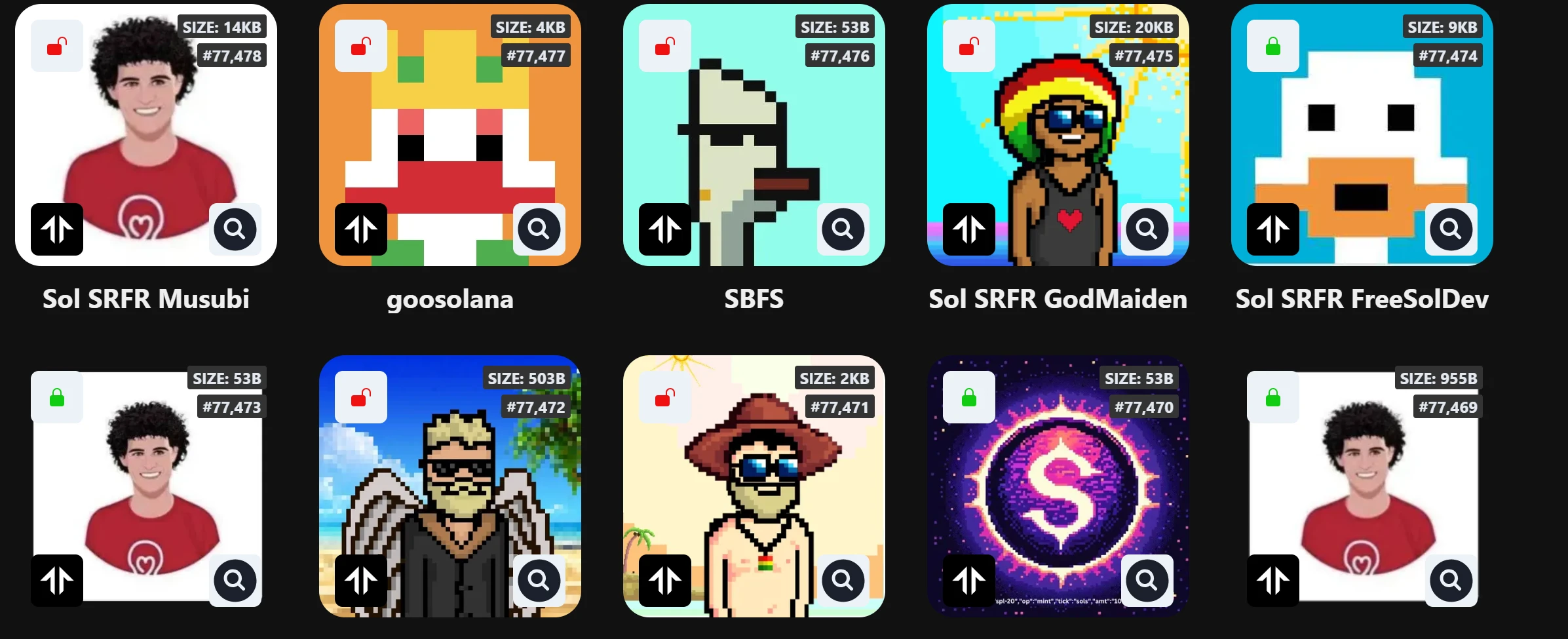 Currently based onOfficial websiteThe data shows that 77,478 inscriptions have been created so far, accounting for 36.9% of the total. However, due to the difficulty of creating inscriptions, most people have a low success rate.