At last week's Devconnect conference in Istanbul, Turkey, the world's leading one-stopWeb3 transaction wallet Bitget Wallet(formerly BitKeep Wallet) attended and sponsored the unStable Summit global stablecoin summit, and co-organized offline events with the leading decentralized trading protocol 1inch. At the conference, Bitget Wallet announced the launch of a Turkish market expansion plan, stating that it would provide localized Web3 services to Turkish users, establish cooperation with local project parties, KOLs, and communities, and carry out a series of ecological activities for the Turkish market to provide Excellent product and service.
Representatives from Bitget Wallet conducted an in-depth analysis of the development status and market potential of the Turkish encryption industry during the event, and expressed their appreciation for the positive impact of this event on the local Web3 ecosystem. At the same time, they also shared how Bitget Wallet has become the most useful Web3 transaction wallet through product innovation, and emphasized the dominant position of decentralized exchanges in the future industry.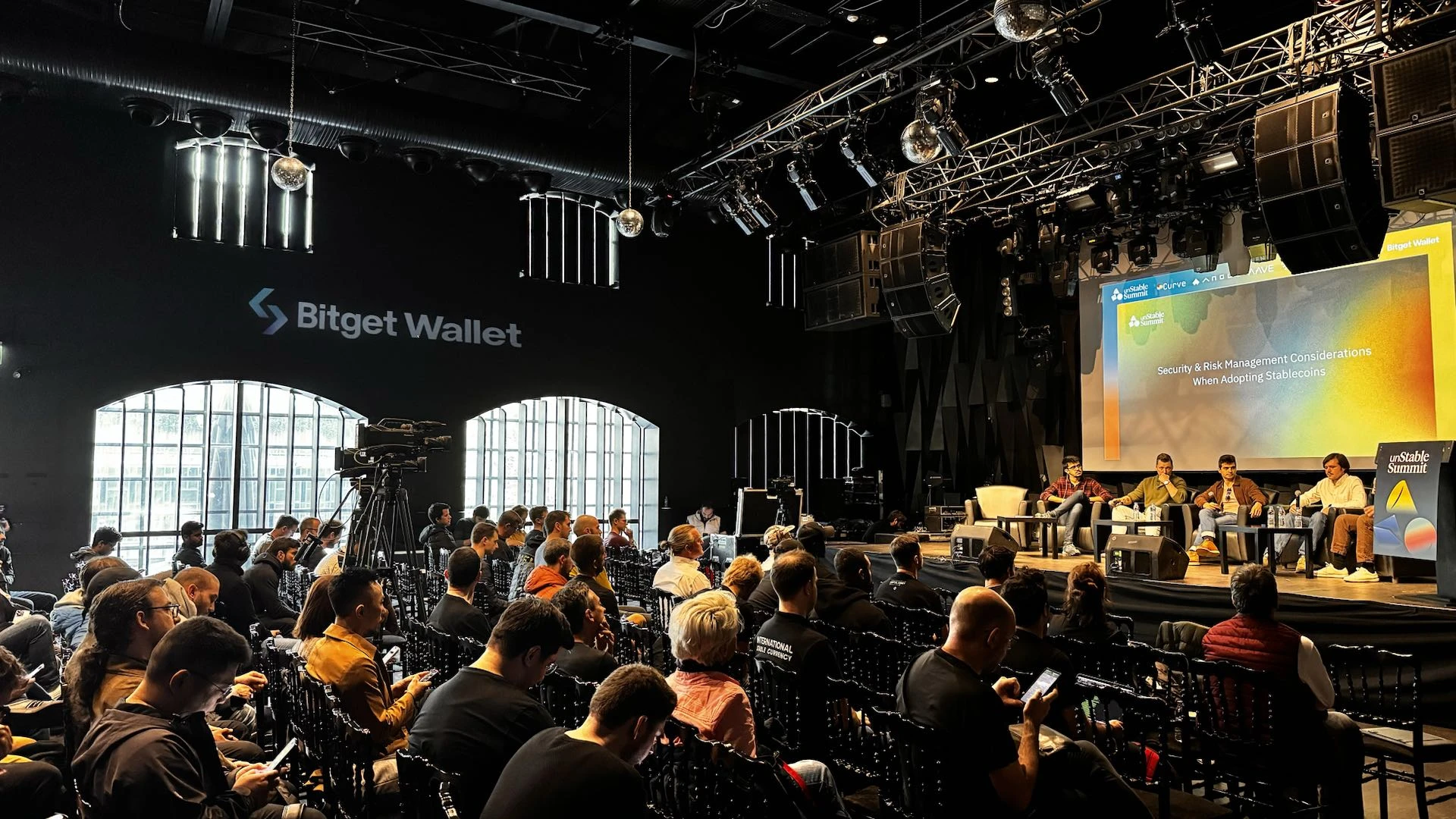 "Turkey is a dynamic country with growing demand and interest in Web3," a representative from Bitget Wallet said at the Devconnect conference. "Amid high inflation and multiple uncertainties in the global economy, Turkey has become a popular choice for cryptocurrencies. A hot spot for investment."
Currently, in the Turkish market, users mainly rely on the services of the centralized trading platform (CEX) and show a high interest in over-the-counter (OTC) trading. Bitget Wallet introduced its OTC services at the meeting, including integration with secure and compliant payment providers such as MoonPay, Alchemy Pay and other channels, as well as accessBitget P2P, enabling Turkish users to buy/sell major cryptocurrencies such as USDT, BTC, ETH, etc. directly within their wallet using Lira.
Compared with CEX, Bitget Wallet provides non-custodial wallet services to ensure that the private key is completely controlled by the user, avoiding the risks of centralized exchanges and improving asset security. Recently, Bitget Wallet also launched the MPC wallet, allowing users to use decentralized wallet services without knowing their private keys.
As the worlds leading decentralized trading wallet, Bitget Wallet provides a trading experience comparable to centralized exchanges. It supports multiple trading modes such as flash exchange of listed prices on the chain, price limit orders, and contract leverage. As a powerful multi-chain DEX aggregator,Bitget SwapIt supports nearly 30 public chains, aggregates the liquidity of hundreds of DEXs and cross-chain bridges, and pioneers innovative functions such as gas-free trading, automatic slippage, and K-line market conditions on the smart chain.
In addition to Swap transactions, the Bitget Wallet wallet ecosystem provides a full range of on-chain services and DeFi solutions on more than 90 mainstream public chains, includingNFT trading、DApp interaction, staking income and other functions, enabling users to connect to all corners of the entire Web3 industry through one wallet. The Turkish people have shown strong interest in the convenience and profit potential of Web3, especially the growing attention to emerging concepts such as NFT and the Metaverse. The diversification and maturity of the market, coupled with the effective communication of communities and social media, provide rich resources for the development of Web3. Bitget Wallet emphasized: In the future, users can use our services in any scenario, such as GameFi and SocialFi, when they need to realize transactions and preserve value to obtain income.
According to on-chain statistics, Bitget Swap often ranks among the top ten of all DeFi projects in terms of transaction volume and number of active users, basically the same as MetaMask, and sometimes even leads. Communities in various regions around the world have reported that Swap trading is also their favorite and most commonly used function, and the smooth trading experience has been widely praised.
In their closing remarks, representatives of Bitget Wallet emphasized its prominent position in the global crypto market and said about the Turkish market: "Bitget Wallet currently serves more than 12 million users worldwide and ranks among the top ten most popular crypto hot wallets in the world. Especially in the past October, our user downloads ranked fourth in the world. When we came to Turkey this time, we not only made many local friends, but also got an in-depth understanding of this market, which gave us a deep understanding of Turkey's An important value in the cryptocurrency world. We are committed to continuing to support the local crypto economy and builder team, working hand in hand with ecological partners, deeply exploring the Turkish market, and jointly contributing to the global cryptocurrency ecosystem.